From the beginner to the experience, anyone can enjoy bike rental!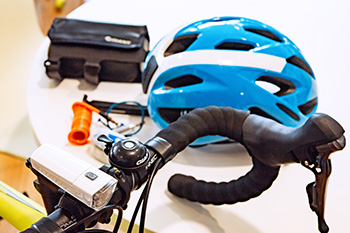 Just bring yourself.
We offer you a helmet and chain lock which are required for cycling by free of charge. Easy to have fun!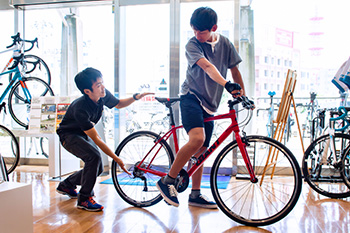 Kindly show you how to ride a bike.
If you are not familiar with sport bike cycling (getting on and off or gear change…etc ), please feel free to contact our staff.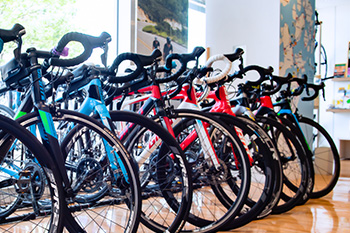 New bike model line up.
We offer you new bike model. It is recommended you can experience actual riding before you decide to buy a bike.
Note: The lined up bike model is different depending on the store.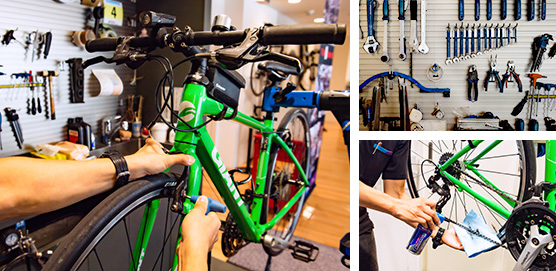 For your safety
To enjoy cycling in a safty, we do safety check every time before rental or replace worn down parts if necessary.
From Booking to Return
Online booking

Please make a booking through web site. (PC/Smartphone)
You can make a booking from 60

days

to 2 days

(untill 15:00)

prior to pickup date.
You can pickup the bike smoothly since you have already filled out application form through web site.
Visit store

Please be at the pickup location 30 minutes prior to departure time.(Reception: From 9:00)
Please give representative name and reservation number to the staff.
We ask for identification, e.g. driver's license, insurance card, student ID, passport, alien registration certificate and residence card at the reception.

Please be sure to bring your identification on the day.

After application procedure is done, please make a payment.
Pick up

A staff will show you how to ride a bike and insurance coverage.
A staff will adjust saddle to your height.

You must observe traffic laws and bike rules.
Return

5 Hours rental: Please retrun a bike until your scheduled rental hours.
1 day or more than 2 days: Please return a bike

until 18:00

.


In case you exceed the above return hours, you must pay extra charge according to your overtime.




*As for Giant Store Matue, you must return a bike until the time below.
[March - November] until 19:00
[December - Feburary] until 18:00
Booking
We kindly ask you to refrain from making a tentative booking.
We may call you about booking details in case we find unclear points.
Priority will be given to the customer with booking.
Bike Rental
You are required to wear sport shoes which are suitable for bike.
All bikes without fenders.
You must be supposed to come in person since we need to adjust the bike depending on your body.
A minor who is under 18 must be accompanied by an adult who is over 18.
Helmet is necessary. Helments can be provide without extra fee.
Bring your own pedal is acceptable.
All bikes are not supposed to attach any infant safety seat and trailer.
Bring your gloves and sunglasses is recommended, to make your ride more comfortable.
Revision
Please call or use booking inquiry form whose URL is included in the confirmation mail to contact pick up location.
Cancellation
Please call or use booking inquiry form to contact to pickup location until 19:00 on the day before pickup, if you intend to cancel booking.
The booking will be cancelled if you do not show up after 1 hour of the rental time without any notice.
If you cancel on the date of the pickup, there will be a cancellation fee (100% of rental fee).
If you cancel to pickup due to bad weather, no fee will be charged.
Further information is as below.