GIANT STORE IMABARI

Recommended routes
Shimanami Kaido - Photogenic spots and Shio Ramen.
This route goes around two islands in the Seto Inland Sea. There are some ups and downs on the way to the islands because of crossing bridges. But don't worry. Sports bike enables you to climb up those slope comfortably by shift gears.
Besides, it is definitely worth visiting and enjoying the sublime scenery of the Seto Inland Sea.
You can eat Shio Ramen(Salt flavored ramen) at Hakatajima island which is famous for its production of salt and enjoy the views of instagrammable spots on Shimanami Kaido.
Destinations:
Time required:
Challenge level:
Distance:
This map is published to understand the entire course and may differ partially from actual traveling route.
For actual riding, please go through the bicycle road (or the blue line), follow the Road Traffic Law and enjoy cycling safely.
START

Departure form Giant Store Imabari.
Run along the blue line (Road marking for cyclists) and head to Hakatajima island.
The blue line starts from Imabari station.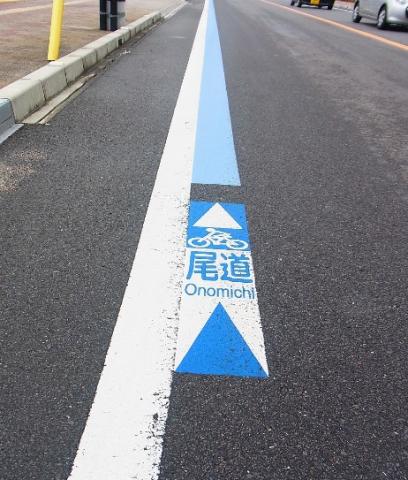 Road station "Yoshiumi Iki-iki Kan"
There are two long upslope before arriving Miyakubo port.
Let's take a small break here, and get some supplements because there are still long way to the next rest area.
Run along the blue line and head to Hakatajima island.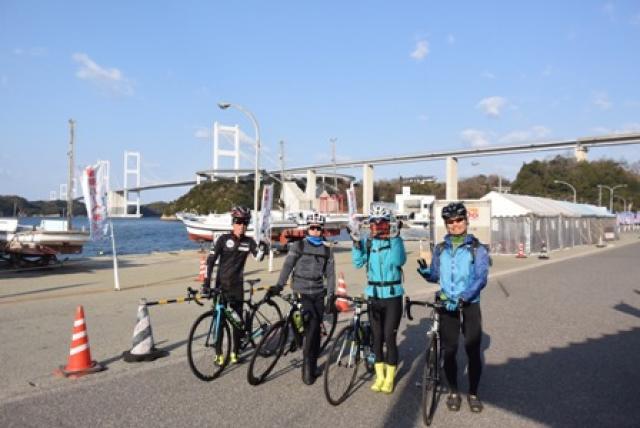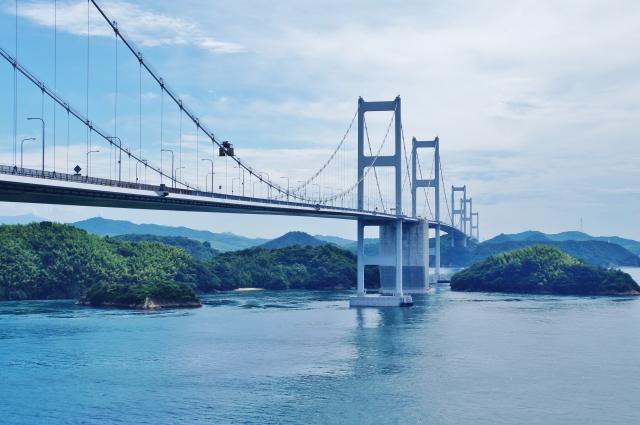 This is a good place for take a break. You can find the toilet or vending machines here.
After going down the bike lane of Hakatajima island, you run on the outer route (counterclockwise).
*There are about 5KM from bike lane to the restaurant for lunch (Sanwa). It's not too far but the road is a bit ups-and-downs.
*This picture was taken at Miyakubo port. (The Hakata Oshima Ohashi Bridge)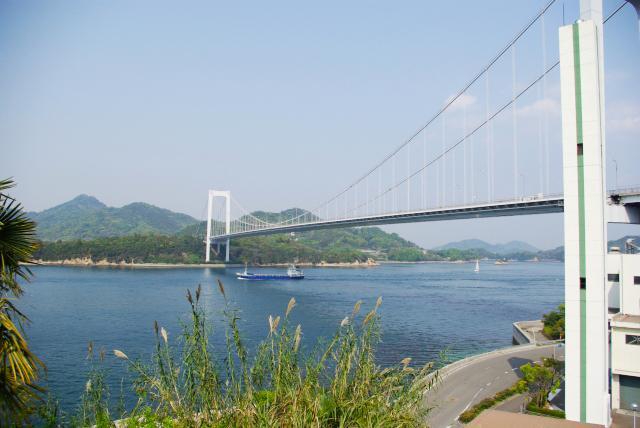 Hakata Shio Ramen "Sanwa"
Hakatajima island is famous for its salt, so Shio Ramen (Salt flavored Ramen) is the representative food of the island. Don't miss it!
Hakata Shio Ramen "Sanwa"
●Address / 1650-1, Hakatacho Kinoura, Imabari-shi, Ehime
●TEL / 0897-72-1211
●Open hours / 11: 00-19: 00 Last order (17: 00 last order on Wednesday)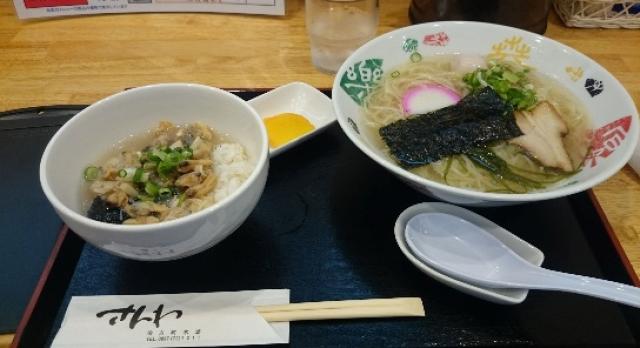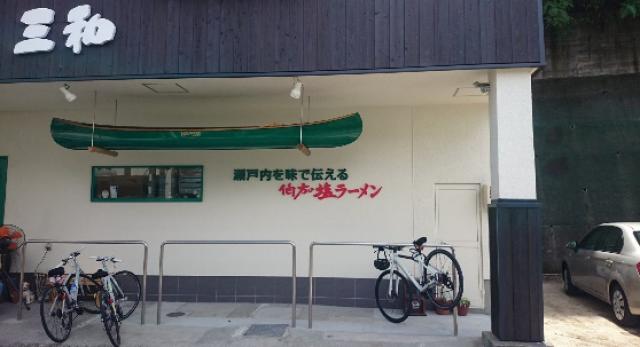 A beautiful place for take a break.
You can see the blooming rose in the rose season.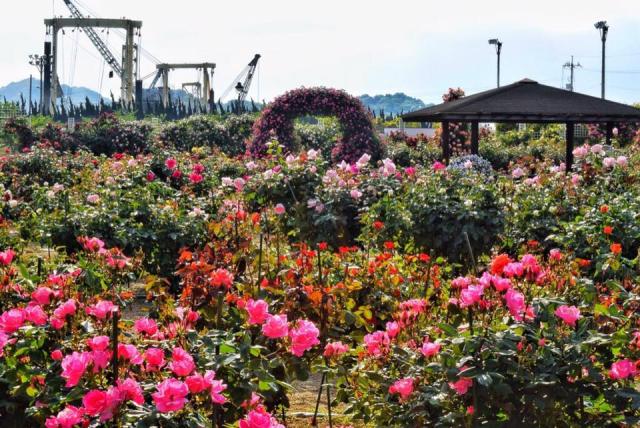 Run on the outer route to Imabari.
There is no ups and downs to Kurushima Kaikyo Ohashi bridge.
The scenery from the Kurushima Kaikyo Ohashi Bridge is so gorgeous!!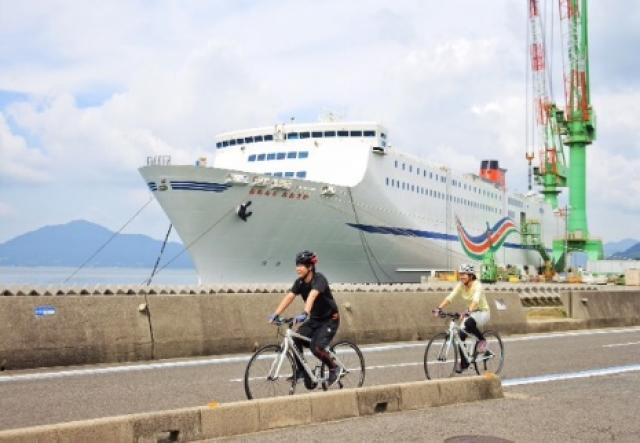 The Kurushima-Kaikyo Ohashi Bridge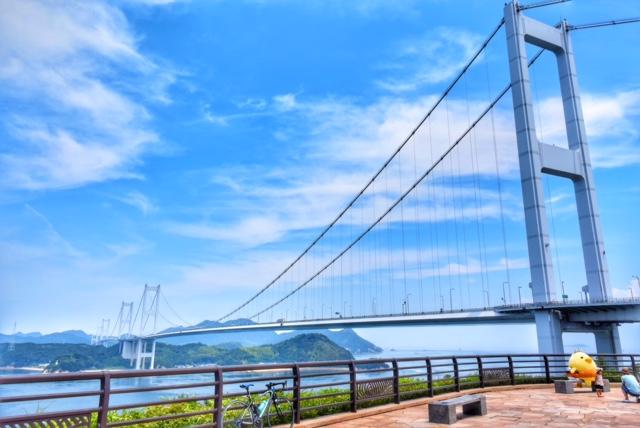 Here we are at Giant Store Imabari.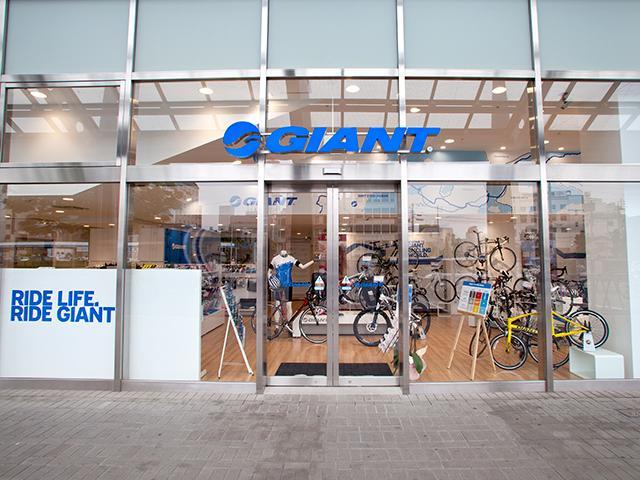 View other recommended routes