GIANT STORE BIWAKO MORIYAMA

Recommended routes
The South Lake of Lake Biwa cycling
"Lake Biwa", the largest lake in Japan, is divided into "North Lake" and "South Lake" with the Lake Biwako Ohashi Bridge over the narrowest part.
It is approximately 50 km around the South Lake. It is perfect for one day cycling, including sightseeing.
Destinations:
Time required:
Challenge level:
Distance:
This map is published to understand the entire course and may differ partially from actual traveling route.
For actual riding, please go through the bicycle road (or the blue line), follow the Road Traffic Law and enjoy cycling safely.
START

Departure form Giant store Biwako Moriyama.
After reception procedure(explanation, size matching etc ) of bike rental, you are ready to departure. Let's go!
First, you can check the feeling of the brake and how to change gears on the downhill slope in front of the store, and then head to south. Now, Let's start your journey.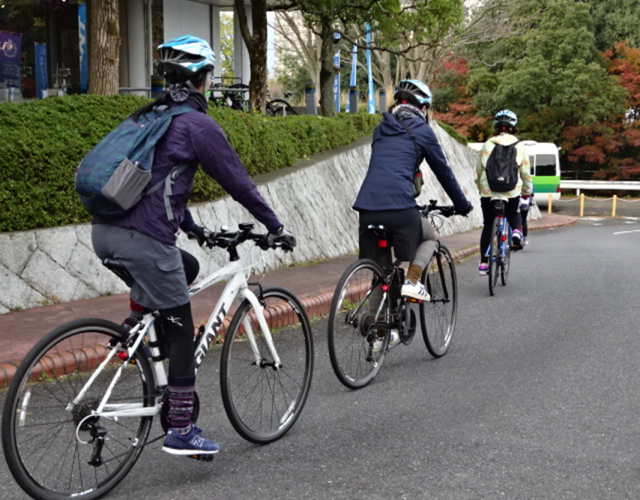 When you run slowly from the store about 10 minutes, it will take you to the Biwako Ohashi Bridge.
Although it seems to be quite steep slope when approaching, never mind, sports bike with lots of gears is able to assist your comfortable cycling.
Caution: Don't run too fast when descending road.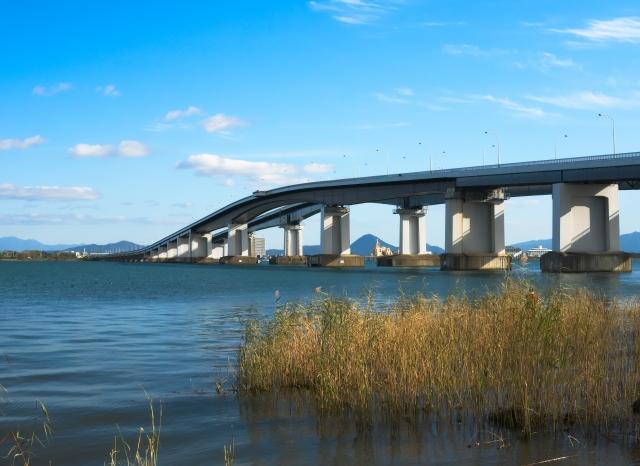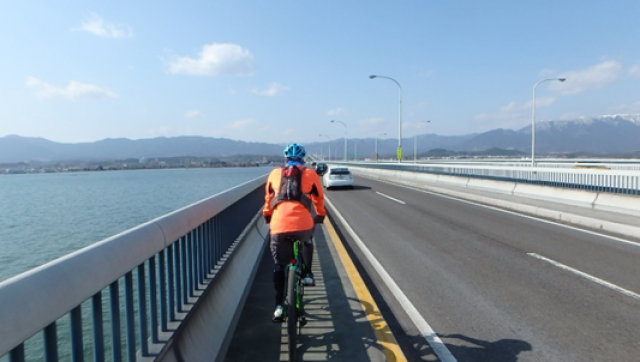 Ukimido (Floating temple hall)
After crossing the Lake Biwa Bridge, turn left and go through the townscape of Katata.
Be careful not to miss of the signboard of「ぐるっとびわ湖サイクルライン」because the road around Katata is a bit complicated.


Go along the signboard, you will arrive the floating temple hall- Ukimido.
Tourist attraction of Biwa Lake. One of the best photogenic places around the Lake Biwa.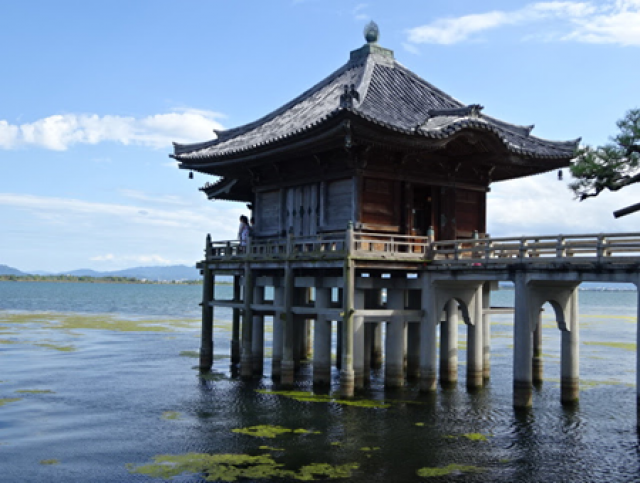 After leaving the Ukimido, run toward south and go along with 「ぐるっとびわ湖サイクルライン」(Lake Biwa Cycle Line), then you will arrive Karasaki shrine.
This place is regarded as the birthplace of "Mitarashi dango"(rice dumpling in a sweet soy sauce), and there is a dumpling store in front of the shrine.
Keep running further south to the famous sightseeing spots such as Karuta's (Japanese card game)sanctuary "OmiJingu Shrine", Onjo-ji temple(Mii-dera) and Lake Biwa canal etc. .
If you visit all sightseeing spots, it will be a one-day course, so we skip here, but if you have plenty of time, please drop in to these spots you are interested in.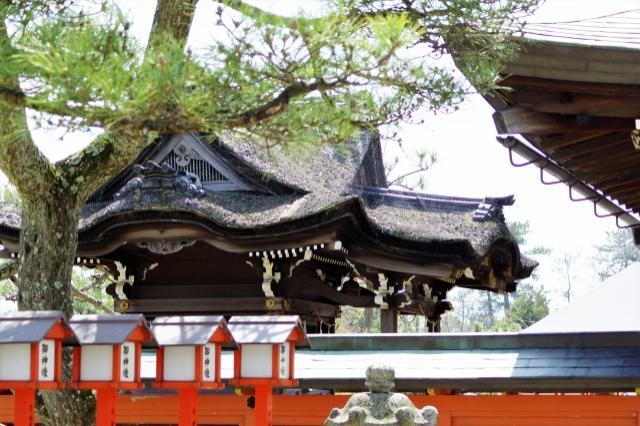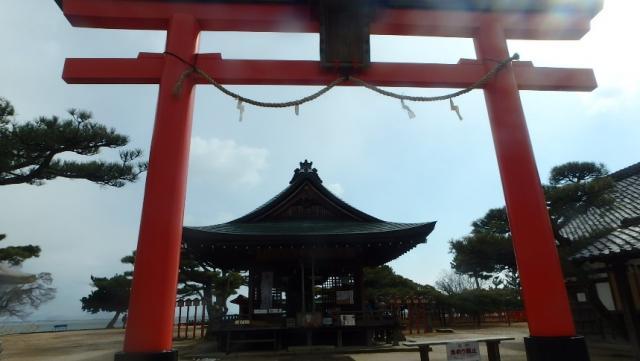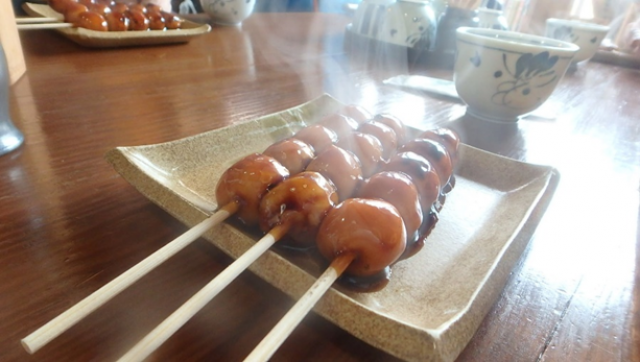 Running from Otsu port to the Zeze Castle ruins, the park is well maintained up to Kara Bridge, you can run comfortably near the Lake Biwa.
It is an area with many cafes and restaurants. Having lunch around here is recommended.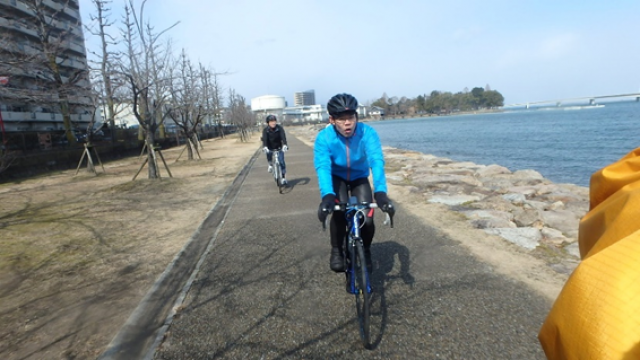 Kara Bridge at Seta (Seta no Karahashi)
After finishing lunch, as you can go south along the lake shore comfortably, you will be able to arrive the Kara Bridge at Seta (Seta no Karahashi).
It is a famous bridge historically, and a key hub of traffic.
Japanese proverb "Isogaba Maware" (English:More haste less speed. ) is also a word born in this place.
After crossing the Kara Bridge, you will head to north along the east shore of Lake Biwa.
It is also comfortable to run along the east shore of northern Omihashi Bridge, so you can enjoy the great view of the Lake Biwa and enjoy cycling.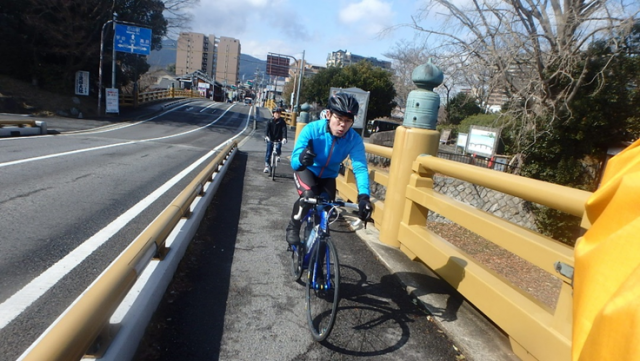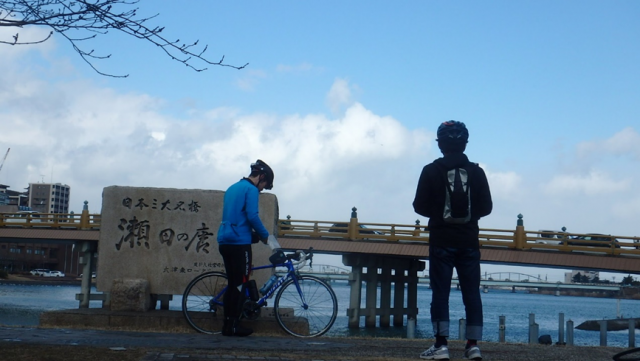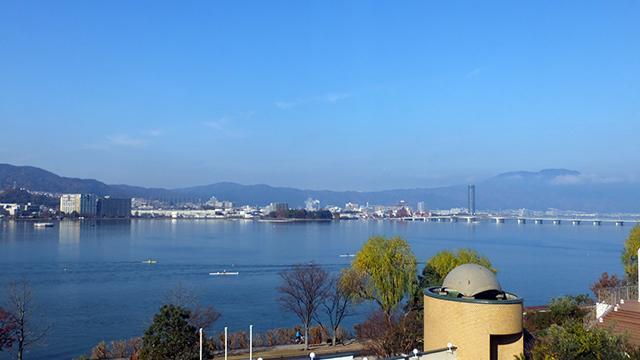 Lake Biwa Museum, Karasumaru Peninsula
Running on the east shore about 1 hour, you will arrive at a Lake Biwa Museum in the Karasumaru peninsula.
In addition to the museum, there are aquatic botanical gardens and a cafe where the cyclists gather together.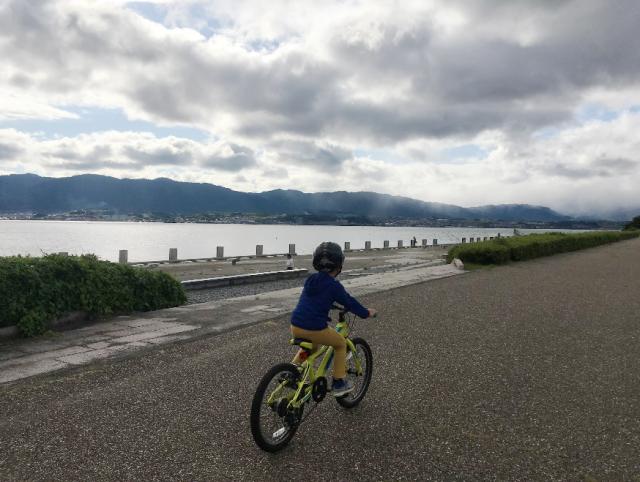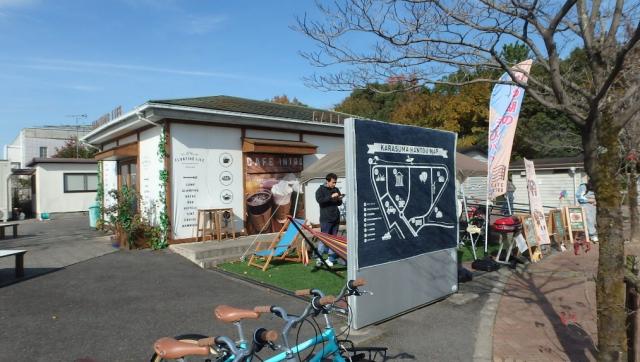 Here we are at Giant Store.
After taking a break, it is about 8 km left to the Giant store from the peninsula.
When you come to see the Lake Biwa Ohashi bridge which you have crossed in this morning, you may get real sense of running around the Lake Biwa.
After returning the bike, How about enjoying the hot spring of Mariotto hotel which is next to the Giant store is highly recommended?
※You can get discount by showing our receipt of rental bike.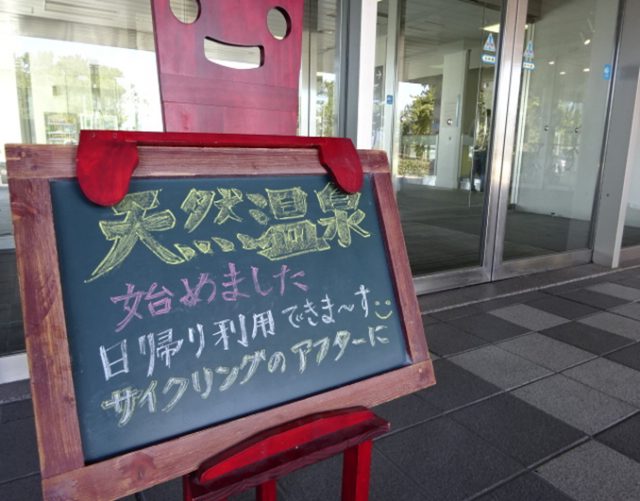 View other recommended routes