GIANT STORE MATSUE

Recommended routes
Daikonshima island cycling
This route is beginner friendly. There is not too much ups and downs. You can enjoy cycling and the beautiful scene of the Lake Nakaumi.

It is highly recommended that you have a lunch at terrace cafe nearby lake side. A panoramic view of the Lake Nakaumi is in front of you!
Let's find your favorite spots.
Destinations:
Time required:
Challenge level:
Distance:
This map is published to understand the entire course and may differ partially from actual traveling route.
For actual riding, please go through the bicycle road (or the blue line), follow the Road Traffic Law and enjoy cycling safely.
START

Departure form Giant store Matsue.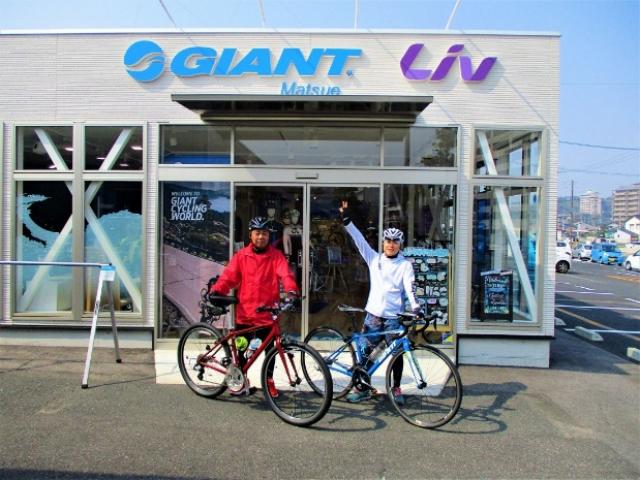 A small island "Daikonshima" in the Lake Nakaumi. You can enjoy cycling and local rural view comfortably.
※ Note: Sometimes the traffic of truck is busy. Be careful when cycling.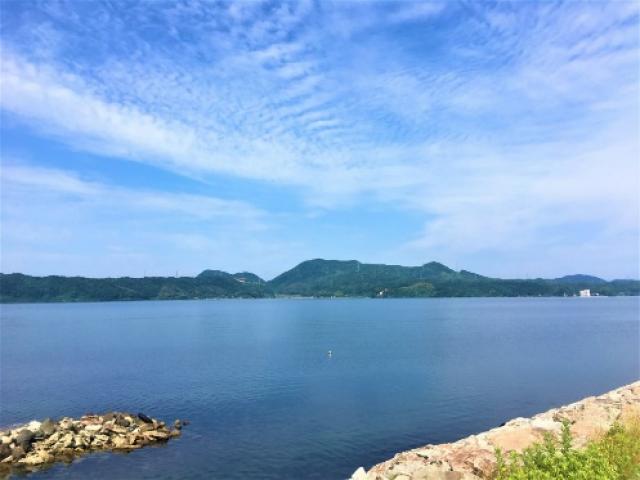 Cafe shop (Café' Celeste).
Lunch time at Café Celeste.
Sandwiches, coffee, handmade sweets and so on are popular menu here.
【Café' Celeste】
●Address / 1453-1, Hanyuu, Yatsuka-cho, Matsue-shi, Shimane
●TEL / 0852-76-3668
●Opening hours / 11: 00 ~ 18: 00
●Closed / Tuesday and Wednesday
Of course, the seats are available both in the shop and on the terrace. If it's sunny, terrace seats are highly recommended!!
Why don't you have a lunch with delicious cakes and coffee while enjoying a beautiful view of Lake Nakaumi?This is the life, isn't it?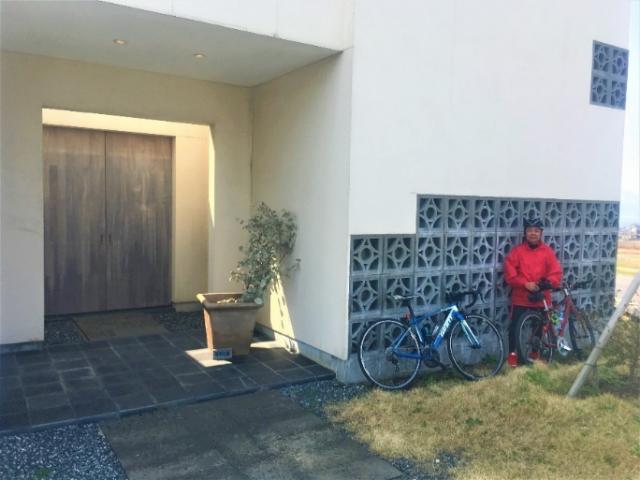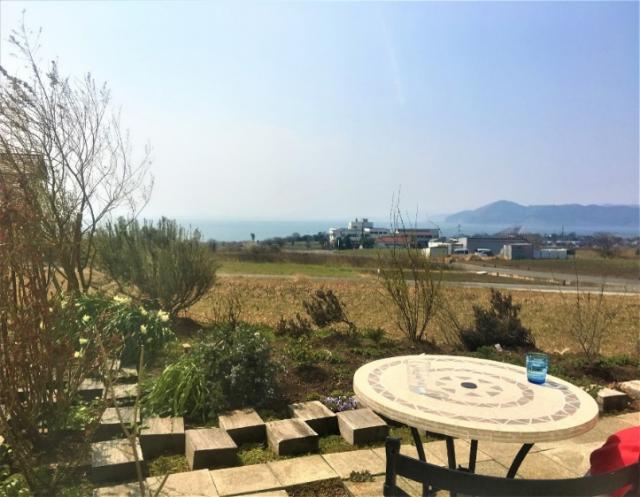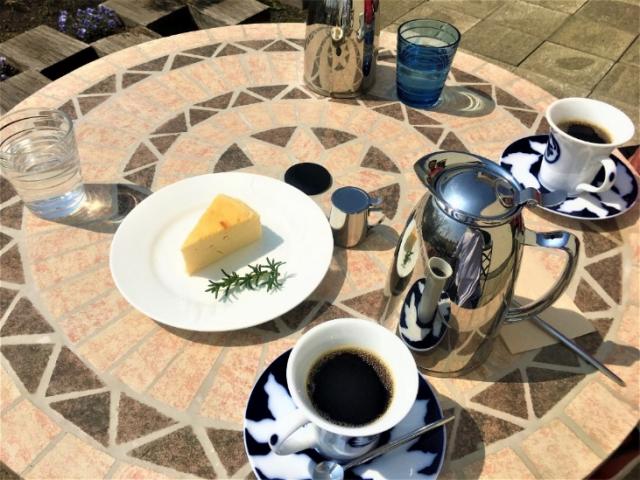 After lunch, Let's start again and find new spots.
You may feel "Time goes by so slowly." when cycling in the island.
●Daikonshima 1,000 cherry trees. "Sakura road"
In the spring, you can enjoy a lot of cherry blossoms trees along the roadside. Cherry blossoms season is the most beautiful season to visit.You can also enjoy beautiful view of bright green leaves and feel comfortable cycling when visiting here in other seasons.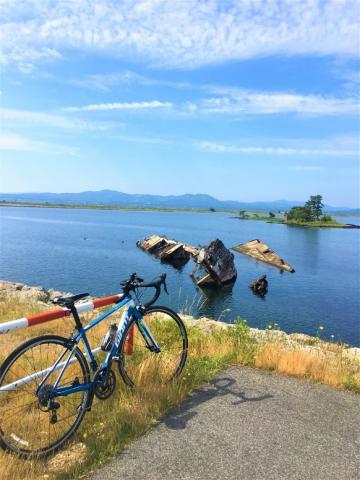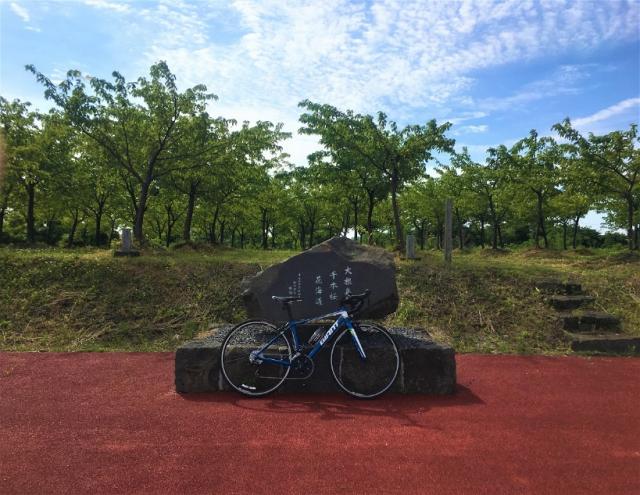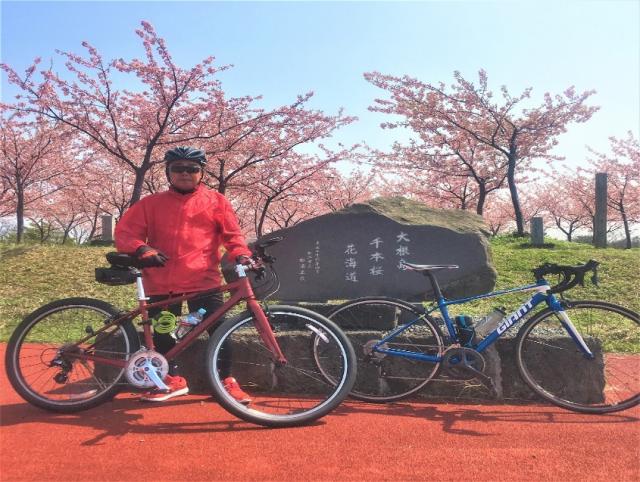 Here we are at Giant Store Matsue.
Again, this route is for beginners who want to avoid a lot of ups and downs. It is recommended for those who want to enjoy lunch and beautiful lake view of Nakaumi comfortably.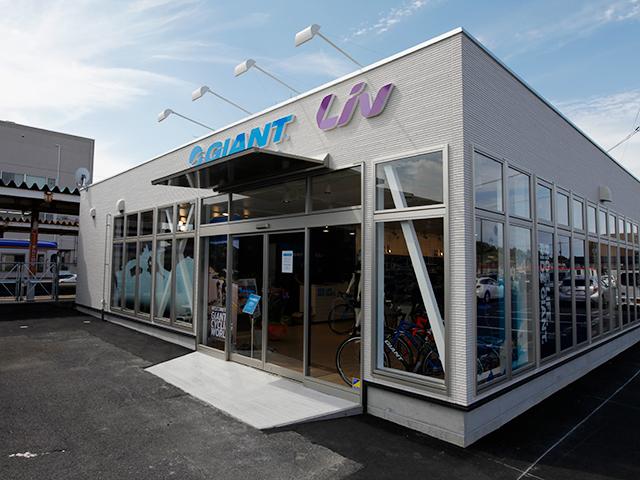 View other recommended routes