GIANT STORE MATSUE

Recommended routes
Cycling around San'in region
This route is for all cyclists who want to visit the attractions of San'in region (Shimane and Tottori) comfortably.

This route will take you Matsue's castle town, the Lake Nakaumi surroundings, the famous Japanese car commercial movie filming location and the most wonderful Japanese garden etc. You can enjoy San'in region to your heart's content.
Destinations:
Time required:
Challenge level:
Distance:
This map is published to understand the entire course and may differ partially from actual traveling route.
For actual riding, please go through the bicycle road (or the blue line), follow the Road Traffic Law and enjoy cycling safely.
START

Departure from Giant store!
Let's start San'in region cycling!! You can enjoy a lot of attractions in Shimane and Tottori prefecture whose landscapes are very beautiful and rich in nature.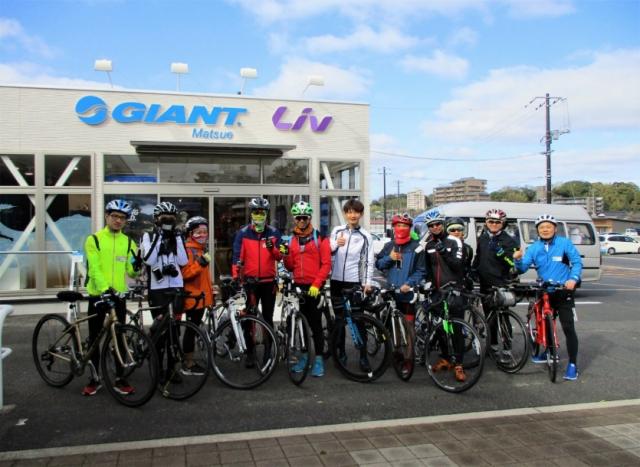 Matsue Castle (National Treasure)
When visiting Shimane, you must go to National Treasure "Matsue Castle" and "Horikawa" cannel pleasure boat which cruises around the castle.
The Matsue Castel is one of typical sightseeing spots of Shimane.
When you go into the castle, you may feel like traveling into the past!
If you are lucky, you may encounter the "Ninja"!?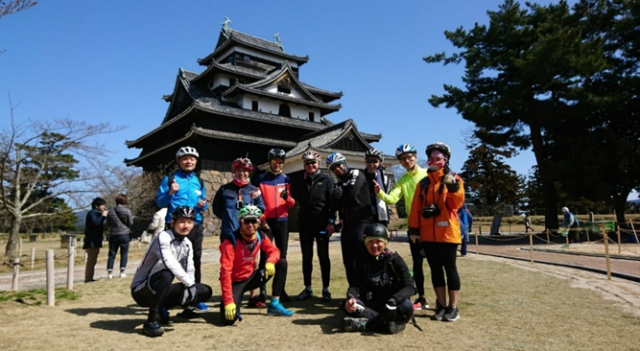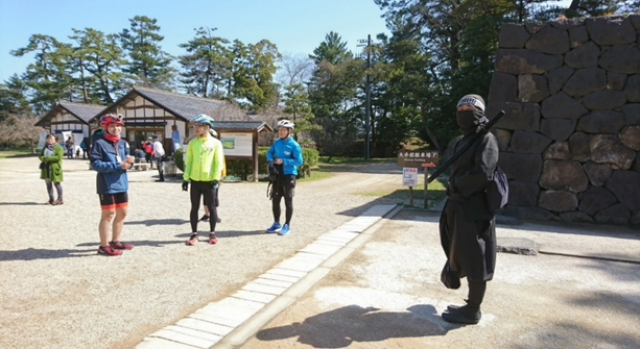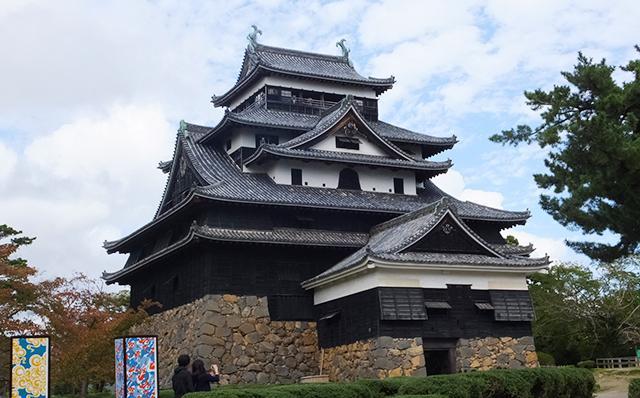 Horikawa pleasure boat
■Sightseeing Matsue city. What do you see about the view of Matsue "City of Water" from the boat?
After visiting Matsue Castle, you go to Horikawa pleasure boat boarding area!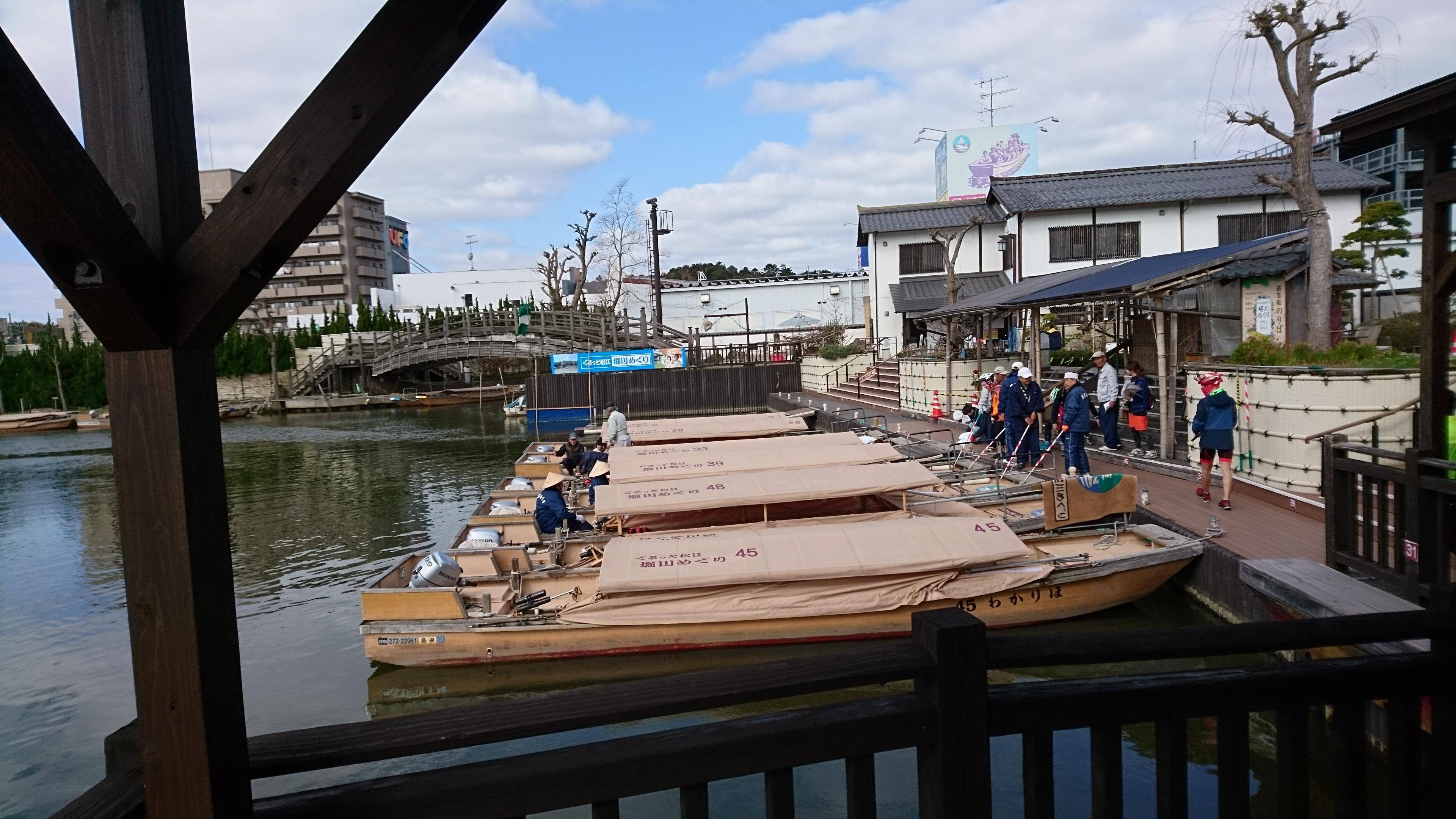 The boat cruises around Matsue city, which is called as the "City of water".

There are bike stands for parking your bike. Feel free to use them.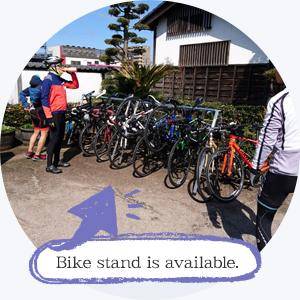 ■Each boat is accompanied by a boat man who can introduce Matsue city detailed.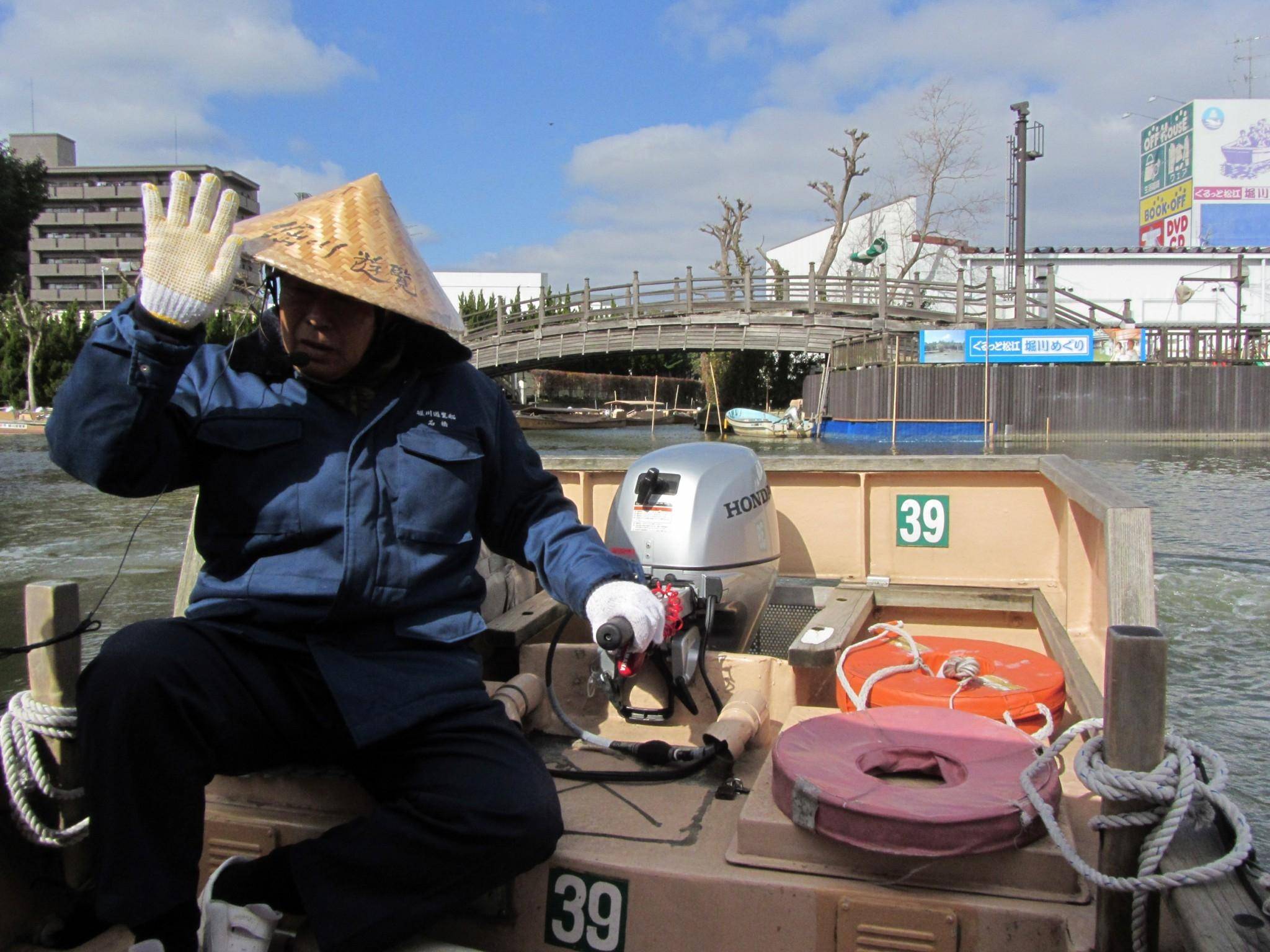 It is one of the pleasures of boat where you can learn attractiveness of Matsue city easily and comfortably!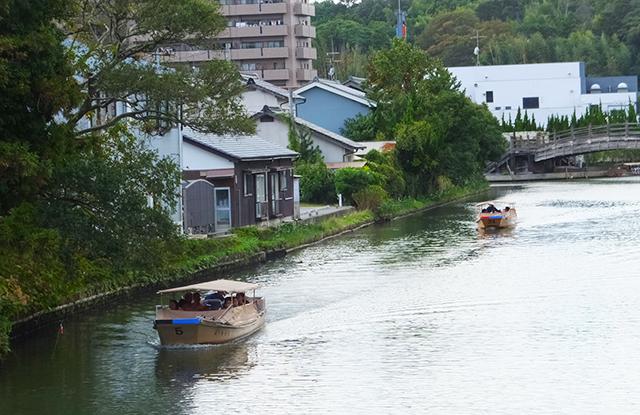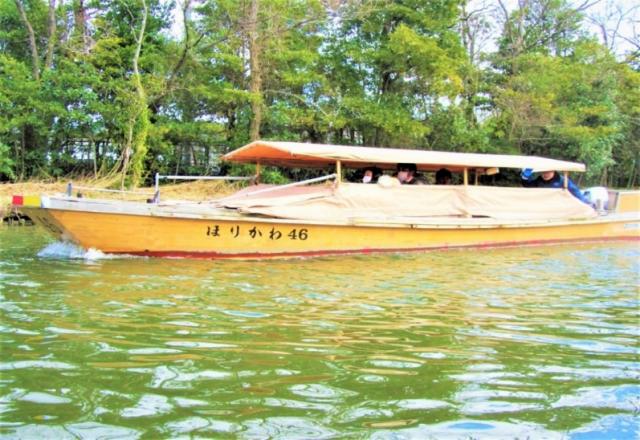 Daikonshima~ A moment of relaxation at Yuushien Garden
After you run about 1 hour from Matsue city, you will arrive a small island "Daikonshima".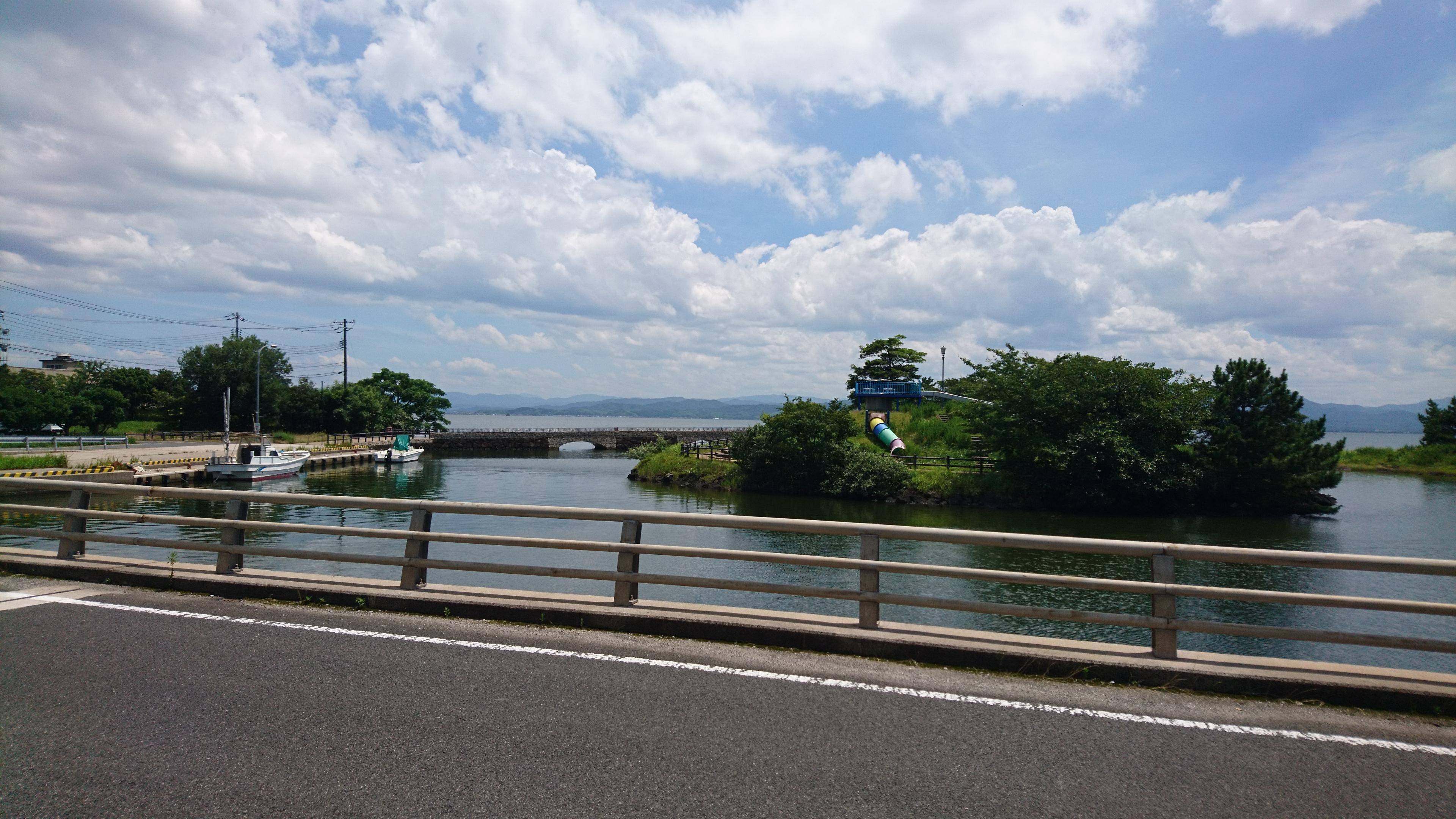 The Daikonshima island which is in the middle of Lake Nakaumi has a spacious field and rustic view which is different from city.
How about have a lunch at the Japanese garden Yuushien Garden?
It is highly recommended that you have a lunch with delicious local Japanese food while enjoying a beautiful garden view. Here is instagrammable spot. Don't miss it.
【Yuushien Garden】
●Address / 1260-2, Hanyuu, Yatsuka-cho, Matsue-shi, Shimane
●TEL / 0852-76-2255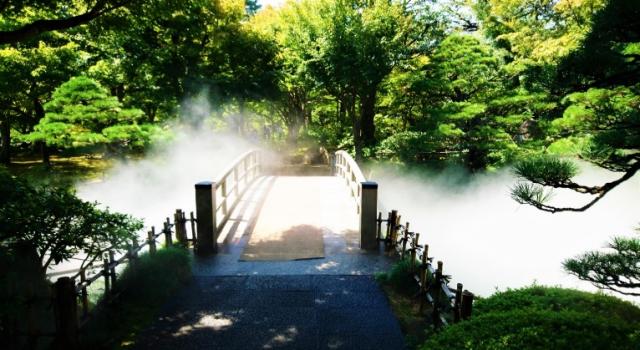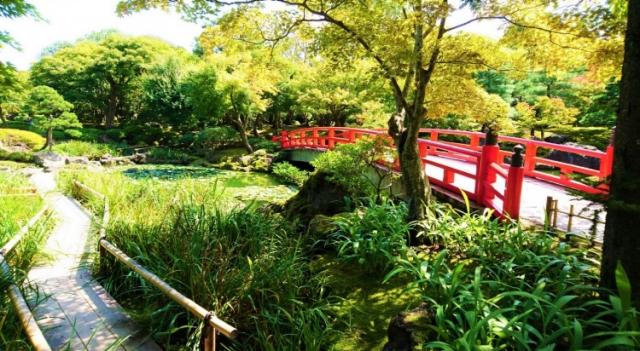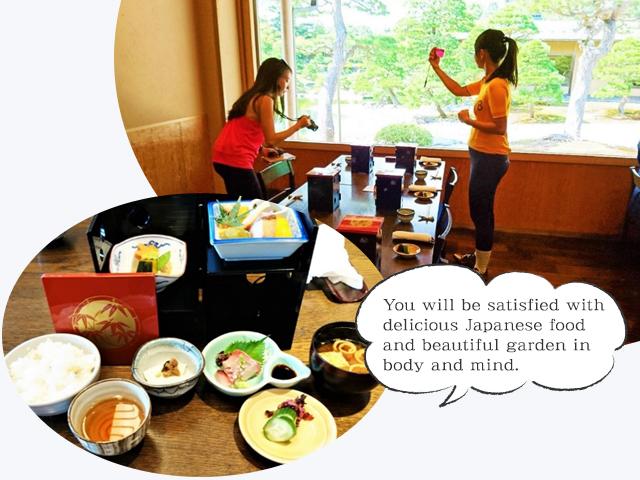 Eshimaohashi - "Put pedal to the metal" hill!?
This bridge is Eshimaohashi, known as "Put pedal to the metal" hill.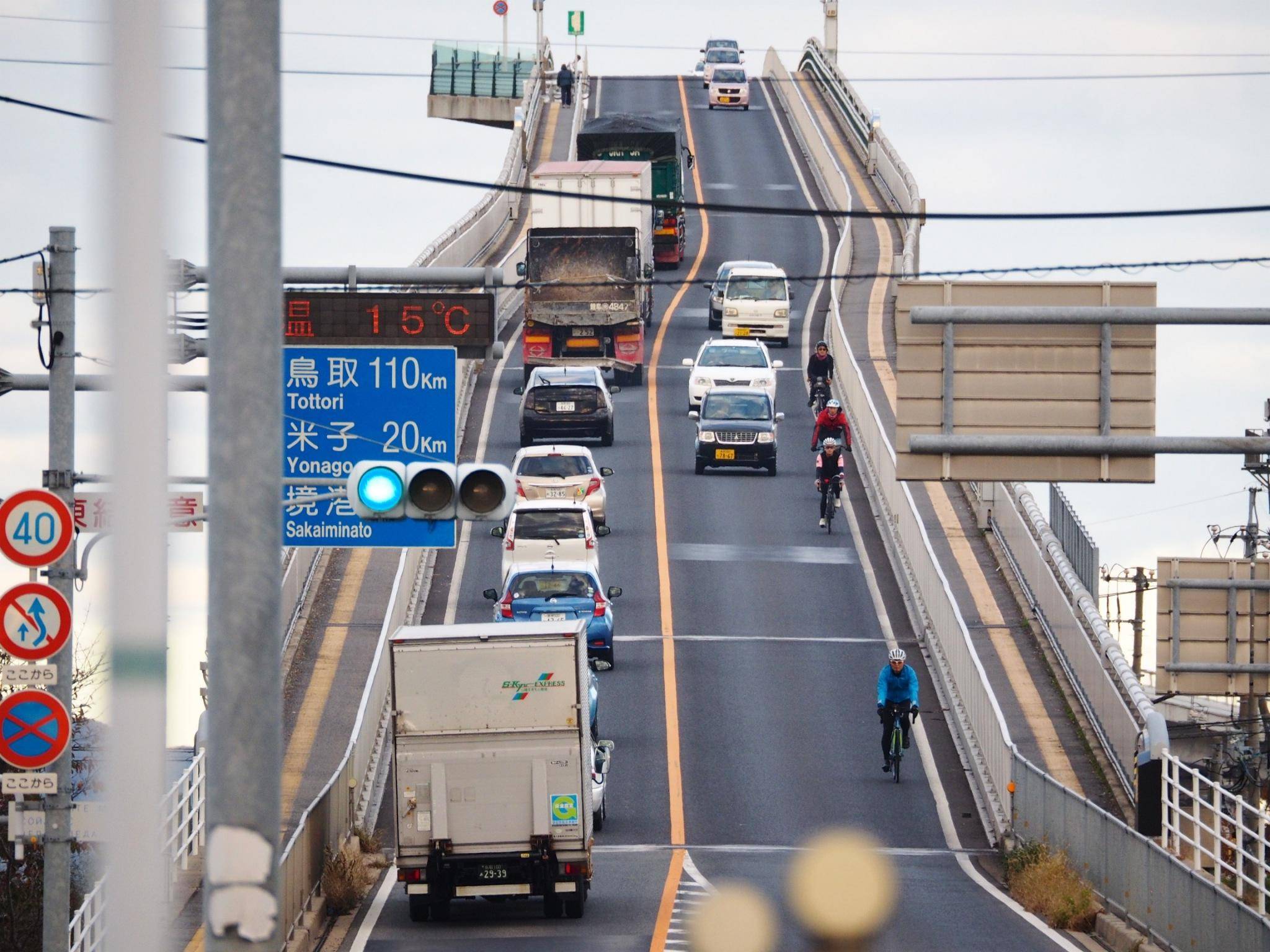 As the name suggests only you can go up this hill while stamping on the accelerator. Now this bridge become popular and well known by a Japanese car commercial movie.
* The traffic here is busy, it's dangerous to climb up the bridge by bike.
If you are not confident about your leg strength, please get off the bike and walk on the sidewalk.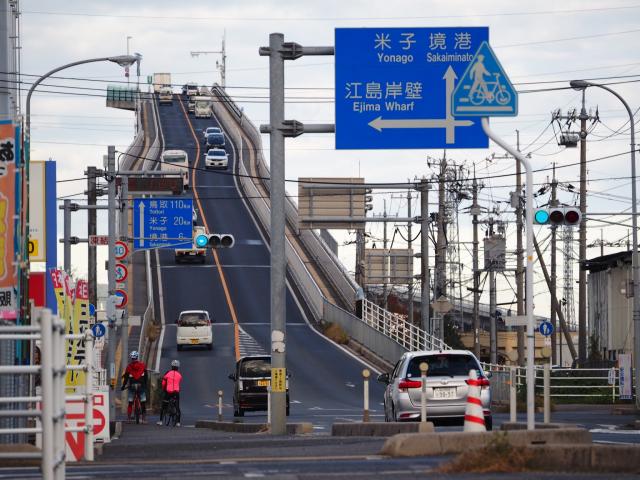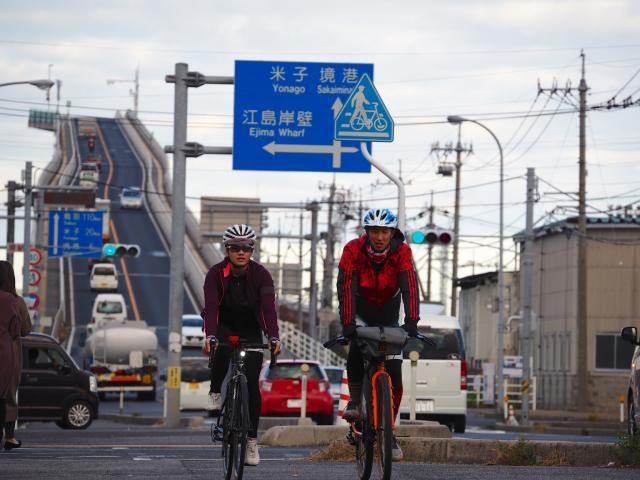 Sakaisuido Oohashi Bridge
When you cross the bridge, you arrive at Sakaiminato city, Tottori Prefecture. Let's run through to Mihonoseki harbor.
Photogenic spot
A view from "Saisuido Oohashi Bridge" connecting between Sakaiminato city and Mihonoseki harbor.
Now you already run from city to forest area. There are many highlights and beautiful view in this route. It never bores cyclists.
When you look up the bridge from the ground…the view is dramatically changed.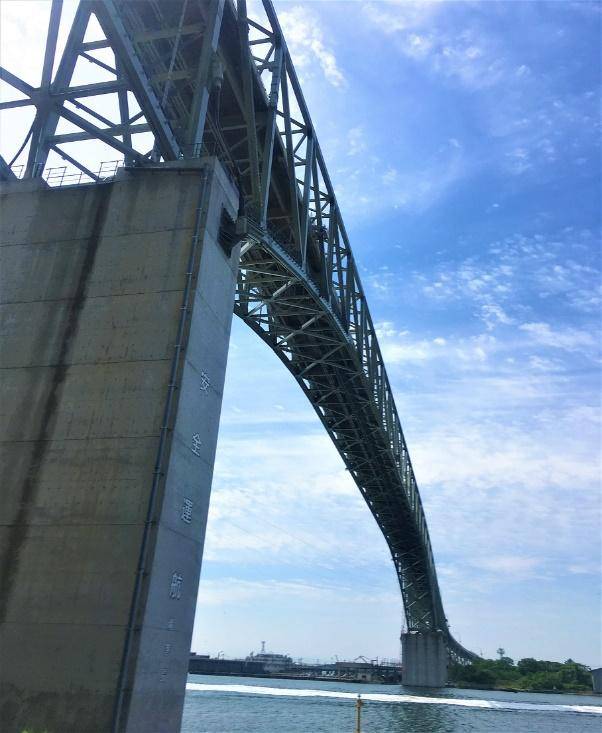 It is a very high bridge, isn't it?!
Just like this, the scenery changes if you change the spot.
It's also a lot of fun!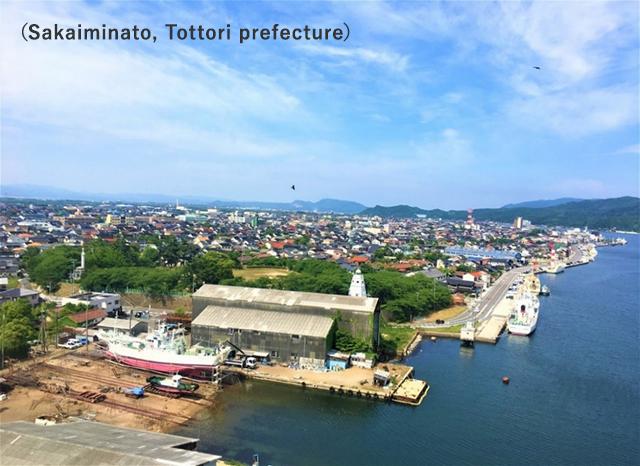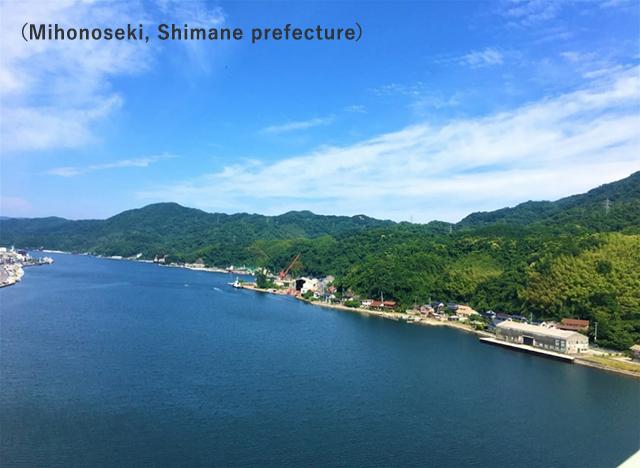 The road up to Mihonoseki lighthouse is a bit ups and downs.
However, You can enjoy the view of Japan Sea on your right side, and gentle breeze is also very comfortable! !
You can find pretty "Meotoiwa" (A couple rock) when going to the lighthouse.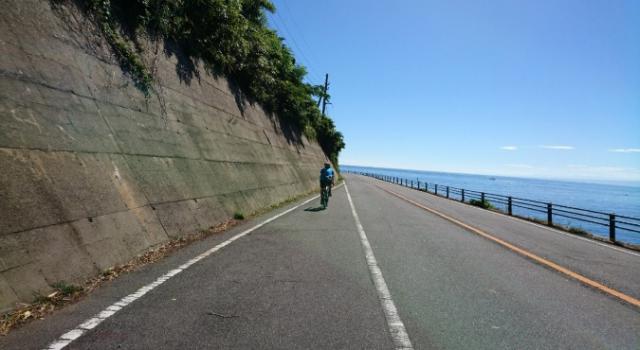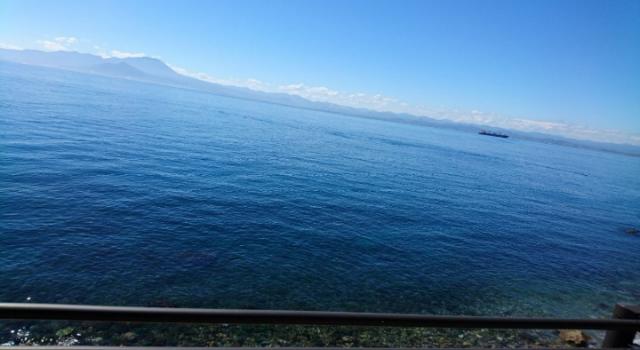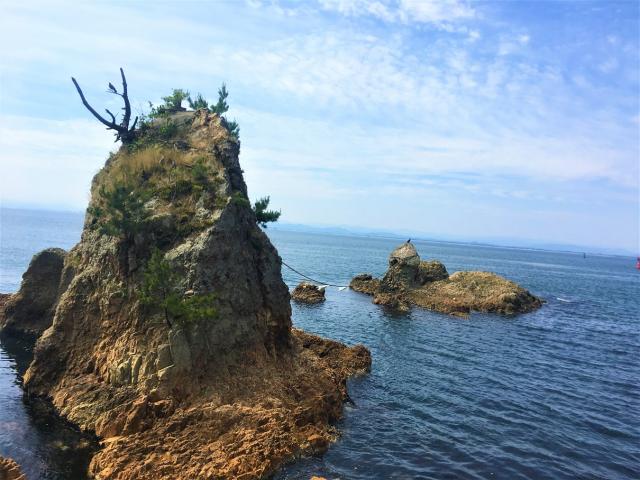 Mihonoseki lighthouse - the oldest lighthouse in San'in region
Here we are at Mihonoseki lighthouse.
The lighthouse is located on the eastern edge of Shimane prefecture.
It was built in 1898 and has a historical atmosphere. Also, you can enjoy the beautiful view of Japan Sea and blue sky. It's worth cycling here!
In the sunny day, it is also possible to see the islands of Oki.
There is a café which you can take a break and enjoy the beautiful view of Japan Sea.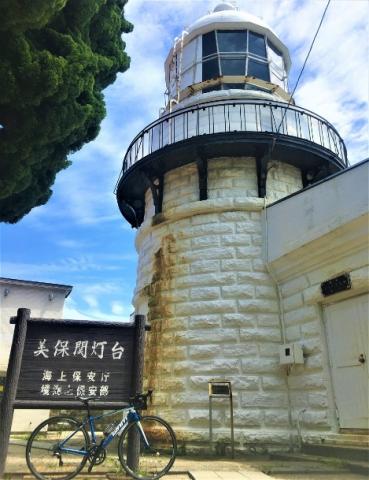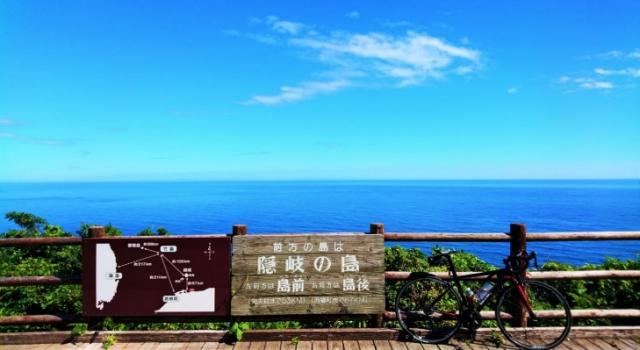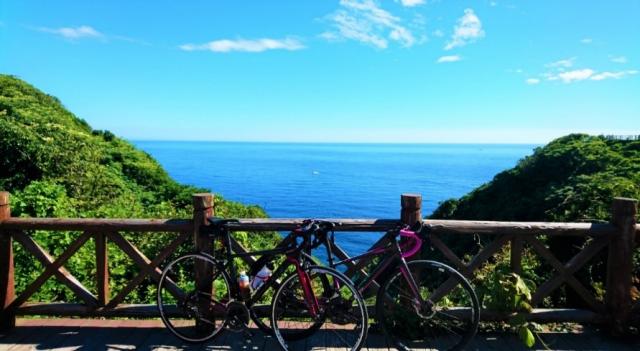 Miho shrine (god Ebisu is enshrined.)
After visiting the lighthouse, it's recommended that you visit Miho shrine as well.
Miho Shrine is located in a corner of a port town, there are a lot of inns on the street.
Mihonoseki is the town that connects to the sea, deities and people. Here, the god Ebisu who brings business prosperity and fishery as well is enshrined.
It must be fate you come to Shimane. Why don't you worship Miho shrine which is local good energy place?
【Miho shrine】
●Address / 608, Mihonoseki, Mihonoseki-cho, Matsue-shi, Shimane
●TEL / 0852-73-0506
●Worshiping time / 8:30~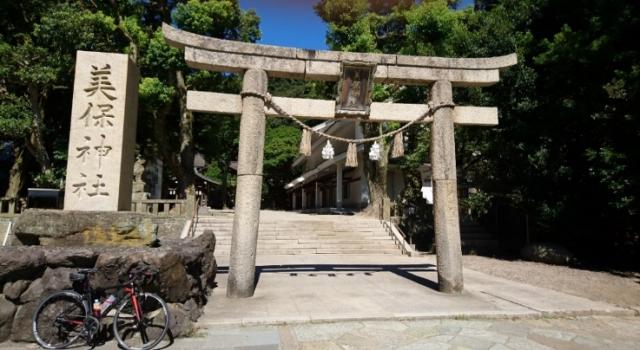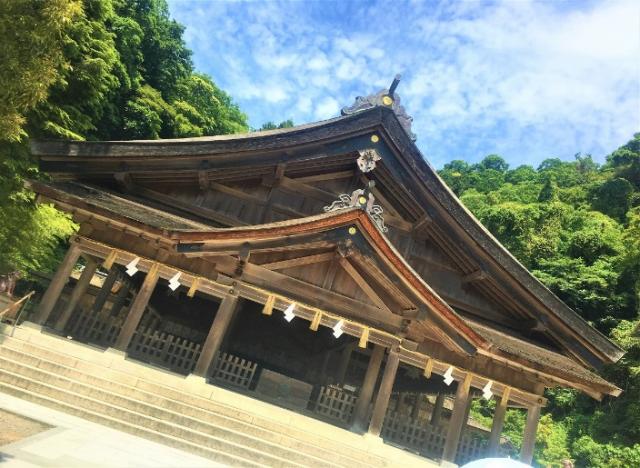 Now we return to Sakaiminato city (Tottori pref.)again.
Today we are going to stay at Sakaiminato city. Have you found a lot of attractive places in San'in region?
There are still plenty of places to visit tomorrow.
On the second day, let's take a look around the south side of the Lake Nakaumi.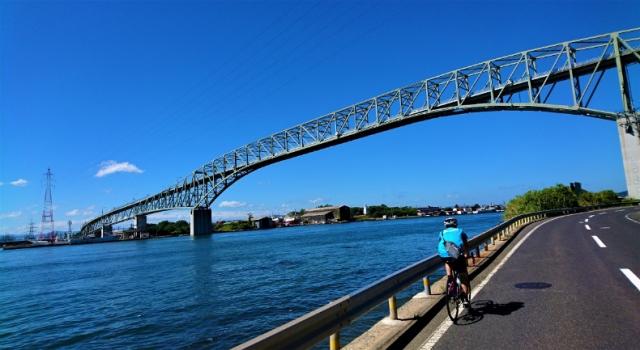 Second day, departure from Sakaiminato city.
Sakaiminato city is the place that is famous for Japanese cartoonist- Mr. Shigeru Mizuki and his creations-"GeGeGe-No-Kitaro".
For that reason, you can see statues and illustrations of Kitaro and youkai (monsters) everywhere.
First, you run on Yumigahama beach cycling road.
This route enables you to run fast along the sea side which is comfortable and is recommended by local people too!
Although it is a short distance, you can run comfortable while feeling the sea breeze. You must feel good!!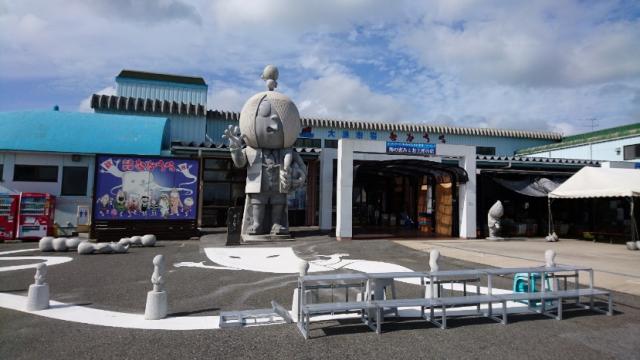 Go through Yonago city, take a small break at the road station "Ara Essa"
After 30km riding, you arrvie the road station "Ara Essa".
There are bike stands for parking your bike. Feel free to use them.
It is also recommended that you can stop by and buy some souvenirs.
Let 's supplement your energy with ice cream here.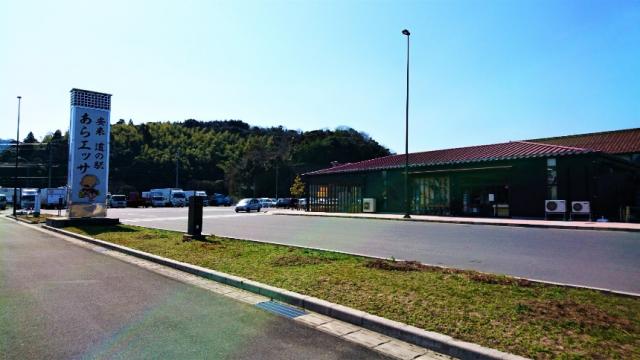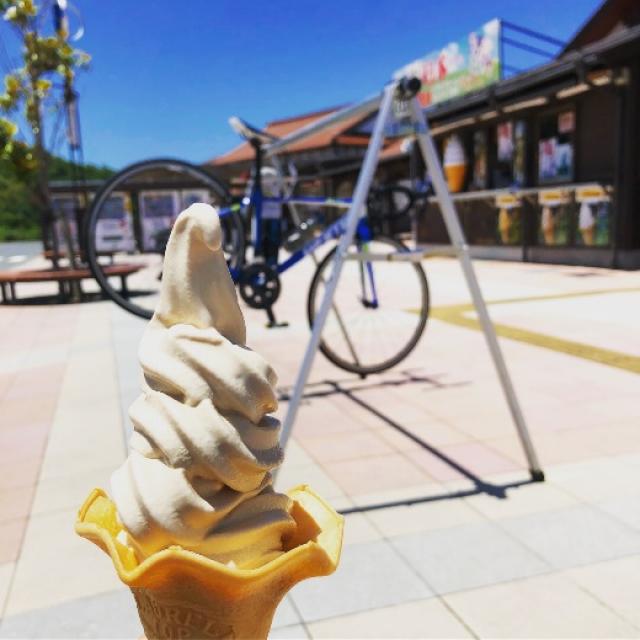 "Adachi Museum of Art" which is one of the greatest Japanese garden in Japan attracts attentions from worldwide as a popular spots.
The museum offers you beauty of Japan and charms of garden which are world class.
It is quite popular sightseeing spot in Shimane pref and it attracts a lot of overseas travelers.
There is some café shops in the Museum. How about spending an elegant time at a beautiful Japanese garden with lunch and green tea?
【Adachi Museum of Art】
●Address: 320 Furukawa-cho, Yasugi-shi, Shimane
●TEL / 0854-28-7111
●Opening hours / April to September 9: 00 - 17: 30, October to March 9: 00 - 17: 00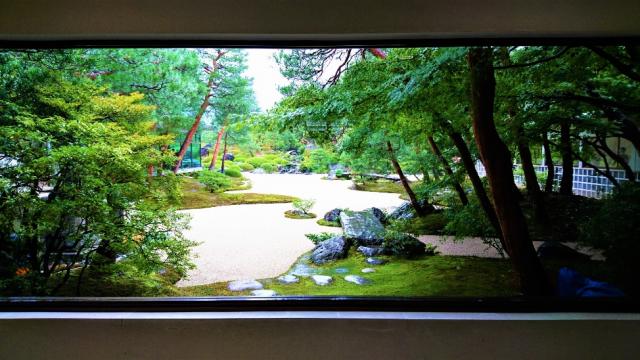 Lake Nakaumi cycling road
Now, let's run on the Lake Nakaumi cycling road which is along the lake side.

If the weather is nice, you can see Mt. Oyama.
Mt. Oyama has a similar shape to Mt. Fuji, so it is also called "Houki Fuji" as local Mt. Fuji.
The cycling road doesn't have ups and downs, it is quite comfortable to cycling.
When going back to Matsue city, running through "Matsue-Dandan road", you may find a beautiful countryside landscape which is worth taking photos.
There are no high buildings around you. It's quite refreshing!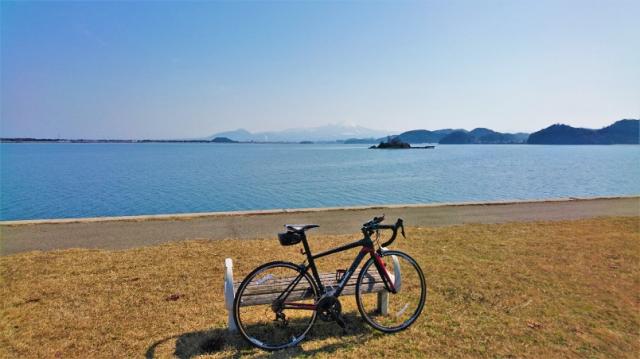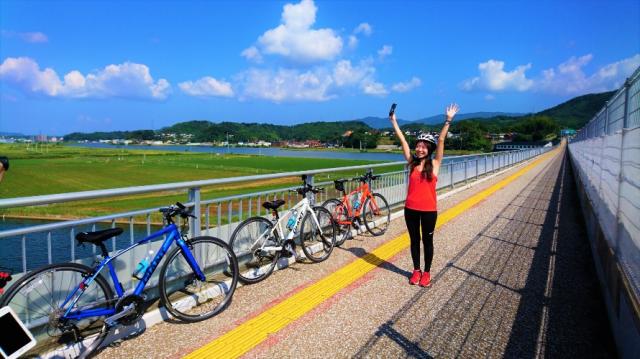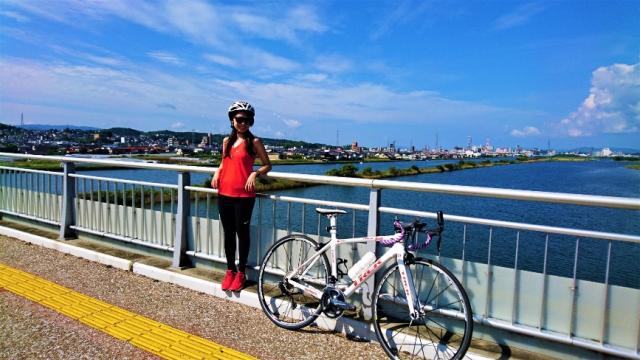 Here we are at Giant store.
This time you enjoyed a lot of cycling spots around San'in region (Shimane pref. and Tottori pref.) in 2 days.
However, there are still a lot of places you must go!
We will update it from time to time for your reference. Why don't you come and visit San'in and create your own travel map?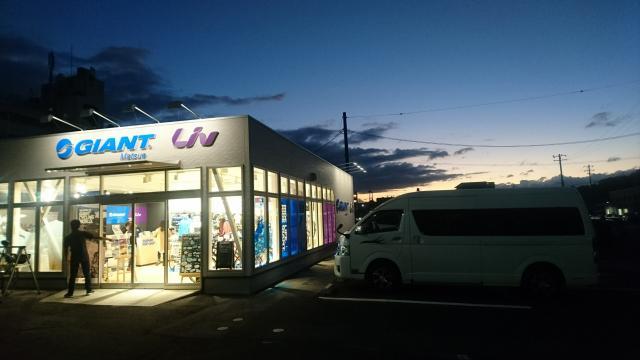 View other recommended routes