GIANT STORE SENDAI

Recommended routes
Akiu Onsen cycling
Akiu Onsen is located about 20 km far from Sendai city. Akiu Onsen is one of the 3 famous hot springs in Tohoku region, where cyclists can enjoy unusual spots such as forest, valley and hot spring. Be in nature and refresh yourself!
This is a day trip. If you have a time, it is highly recomemended that you drop by and stay Akiu Onsen.
Note: This route is mainly to run side streets which are less traffic.
Destinations:
Time required:
Challenge level:
Distance:
This map is published to understand the entire course and may differ partially from actual traveling route.
For actual riding, please go through the bicycle road (or the blue line), follow the Road Traffic Law and enjoy cycling safely.
START

Departure from Giant Sendai store
Let's go to Akiu Onsen which is famous spot around Sendai. We choose less traffic roads in country side.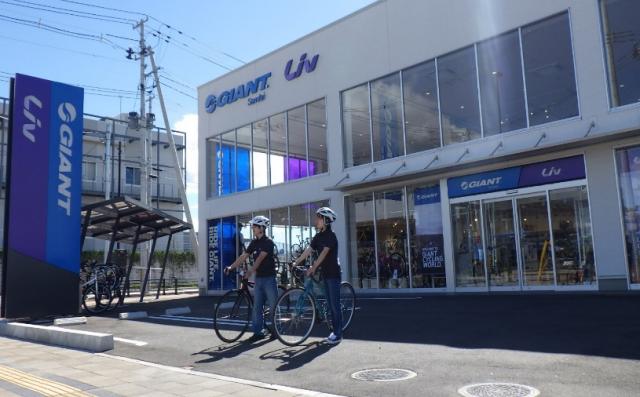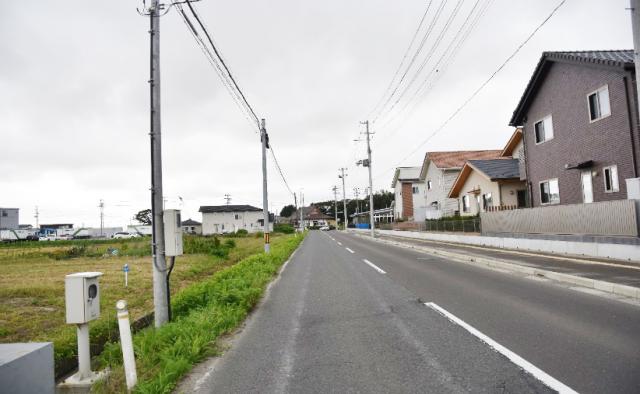 When you arrive at the Natori River, turn left and head to Yuriage bridge near the estuary.
Turn left on this T-junction.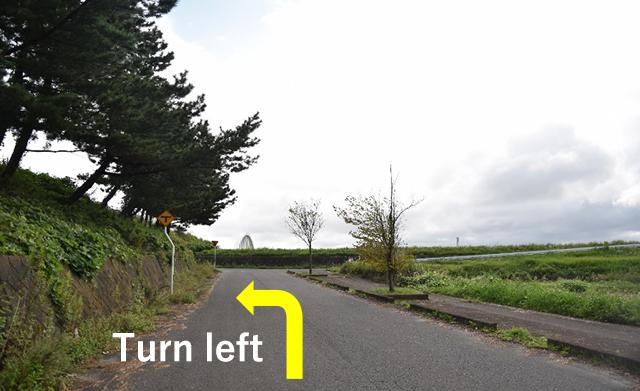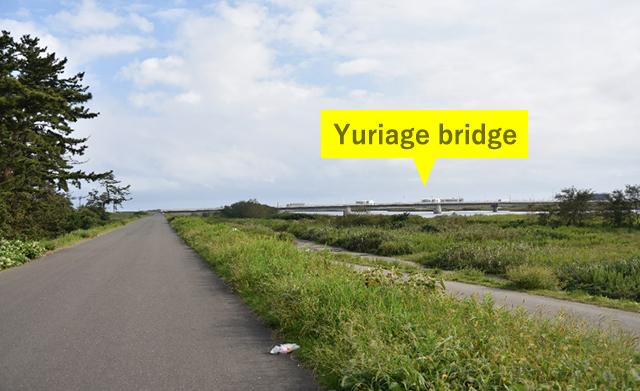 After cross the Yuriage bridge, go along the river bank.
Go along this road about 10 km toward upstream.
There are some car stoppers on the road. Be careful not to get cauget them during cycling.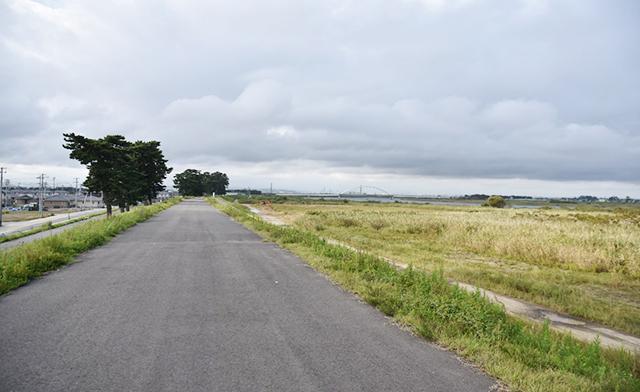 Sendai City Nakada 2 chome intersection
You can not go straight for accrossing the Route 4 on this intersection, please turn left and cross the other side at Sendai shi Nakada 2 chome intersection where traffic light is located and return to the original road.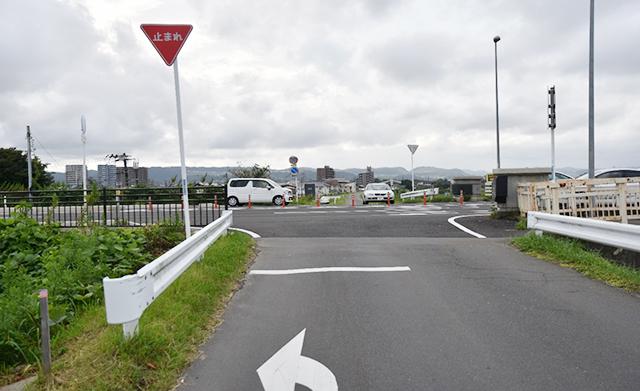 Prefectural road 258
Since we can not cross the road here too, let's take the left side on the Y-way road, go under the Prefectural road 258, and then go back to the original road.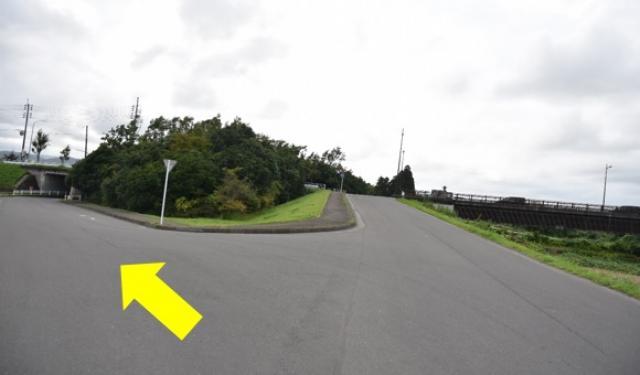 Head to the side road of Route 286.
Here is the end of river bank road.
After passing the car stopper, turn left and turn right at the next intersection, and then head towards Route 286.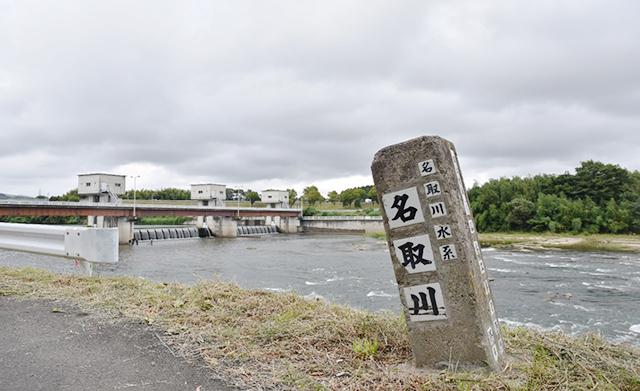 Turn left at the intersection.
Turn left at the intersection.
(this photo was taken after turn left).
The road on the left side of this photo is Route 286.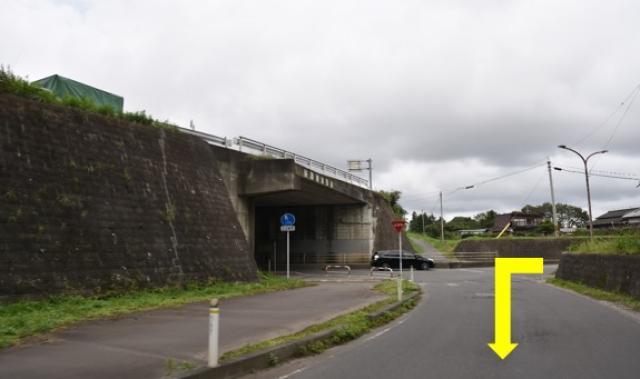 Take a rest at convenient store.
We will keep going straight, but there is a convenient store here. After you cross the intersection and turn right go down a slope, you can find the store and take a rest.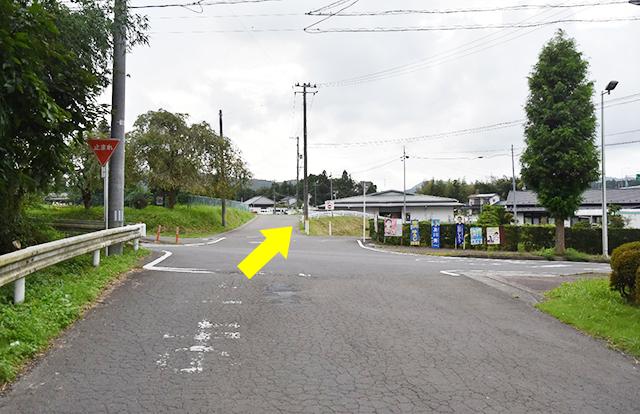 We are getting closer to the mountain, and will be sounding by the forest and nature.
Less traffic, less people on this road, the temperature here is a bit lower than city.
Breathe the fresh air and prepare for the next upcoming ups and downs.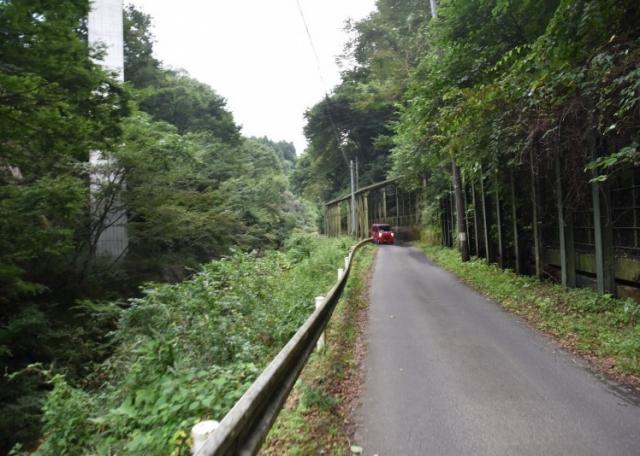 Turn left here and go up the first slope.
Although the slope is short, but next slope is a little longer, so let's go up slowly first!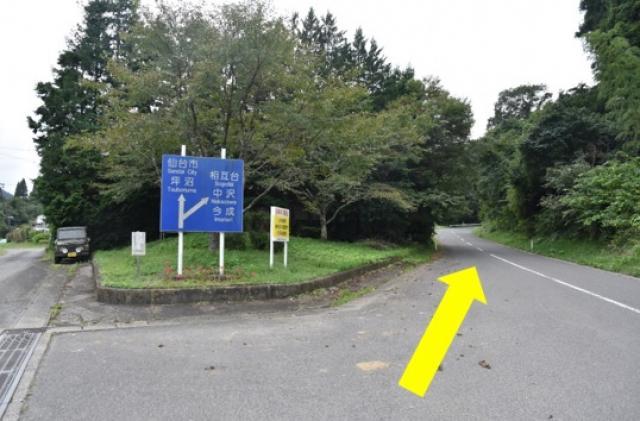 Turn left at this intersection and head towards Murata.
From here it will be hilly country.
Shift to lighter gear and keep the pedaling.
After climbing to the top, we are going to decent as well. Have a good control for the speed when descending, not go too fast.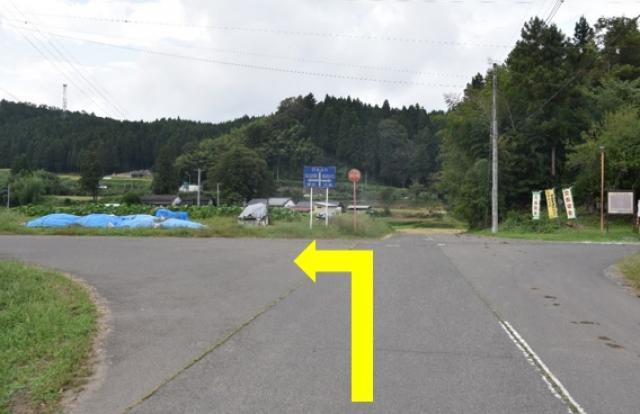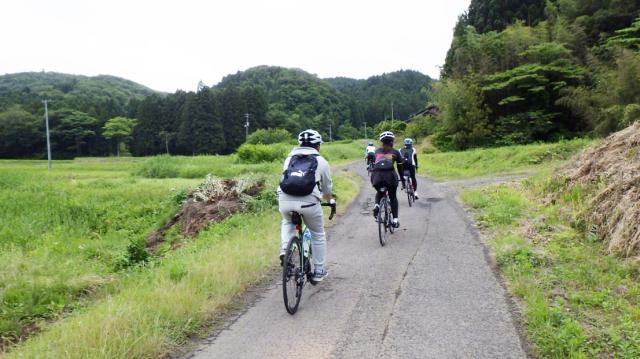 There are about 10m long unpaved road,
carefully go through the road.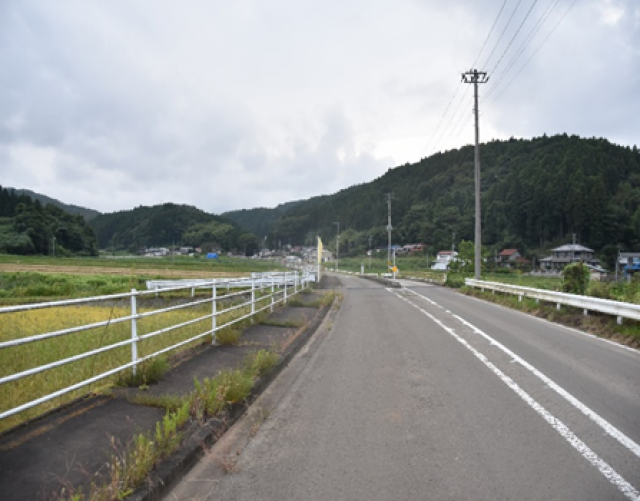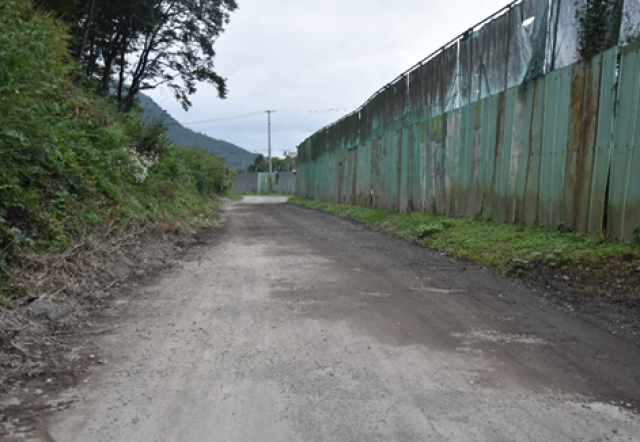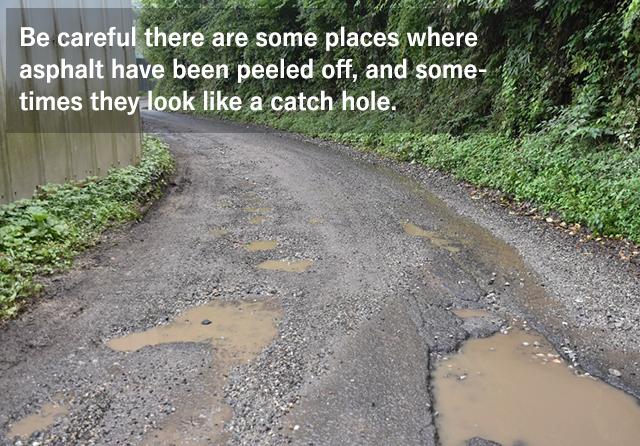 Arrived the popular store "Saichi" in Akiu Onsen.
Akiu Onsen has been called as "an annex of Sendai which Sendai domain (Date clan) often gave parties to entertain their customers".
Besides, there had been Date clan's hot spring resorts for a long time.

Saichi is a local super market which is famous throughout the country.
It is popular for Ohagi (Japanese bean cake), This shop can sell 10,000 pieces during a weekend.
In addition to Ohagi, the other foods here are delicious too!
There are many places to eat around here, you also can find what you want to eat.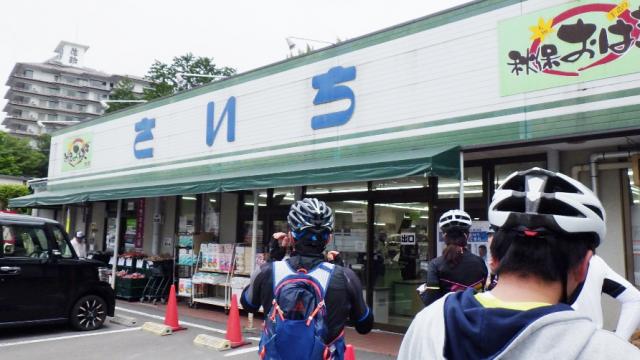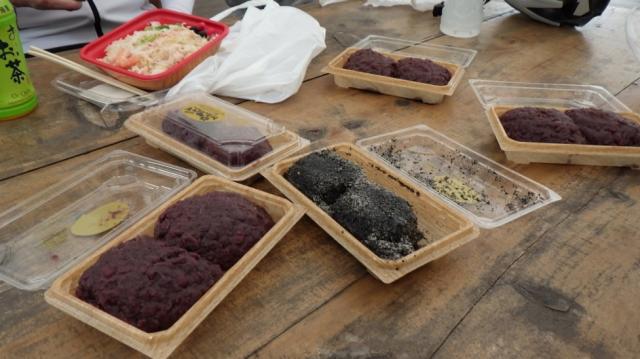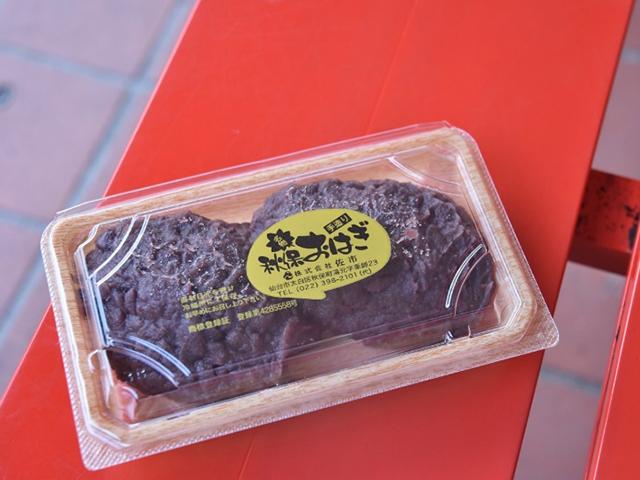 Lovers' Sanctuary
Rairaikyo Gorge, the place which is known as "Lovers' Sanctuary" is highly recommended.
There is a heart-shaped dent on the rock made in the great nature.
There are also rumors that couples can be happy when they see this heart together.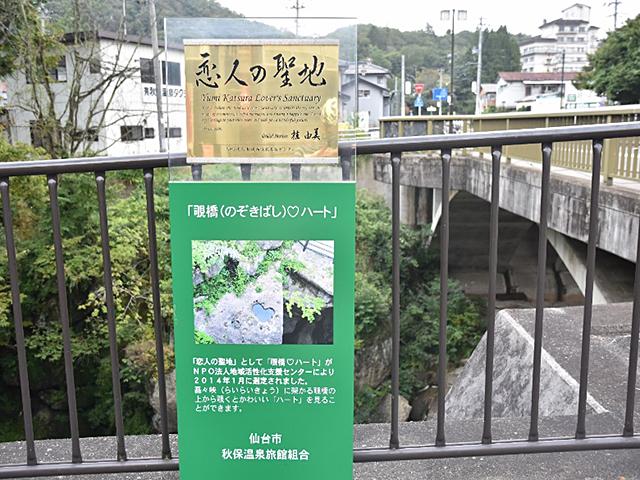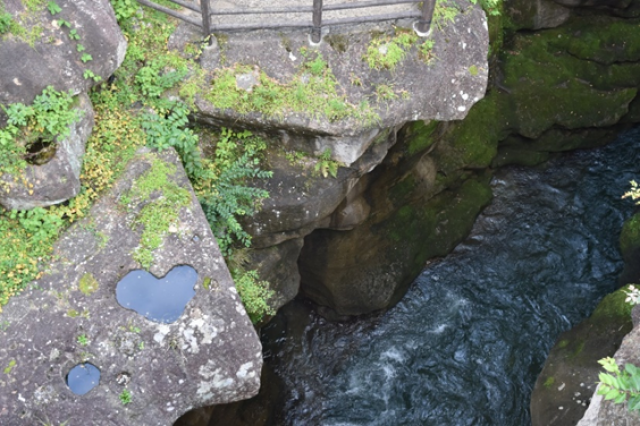 On the way back, you avoid going heavy ups as much as possible.
Turn right at the intersection (on the right side of the photo), and then cross the Natori river by the bridge, afterward immediately turn left and head toward Yokara.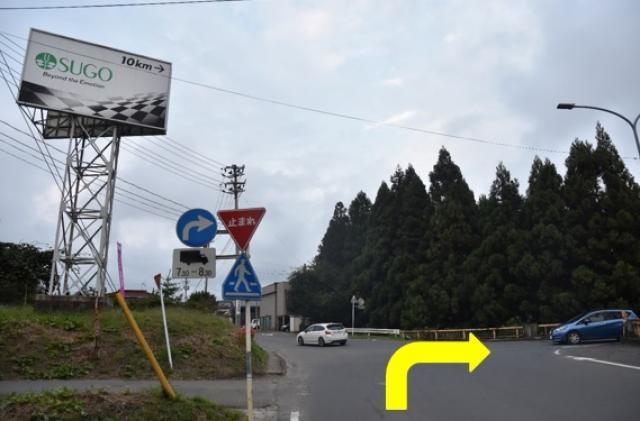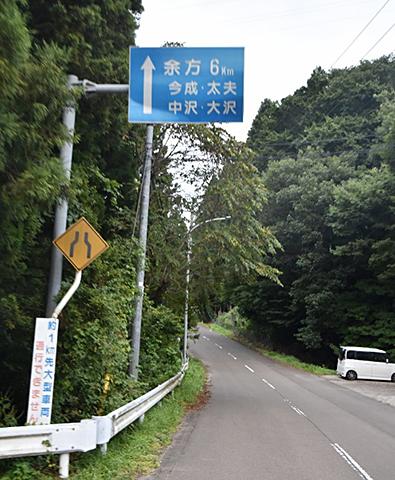 Beautiful spots
Though some people say bears and wild boars come out here, the views around here are very beautiful.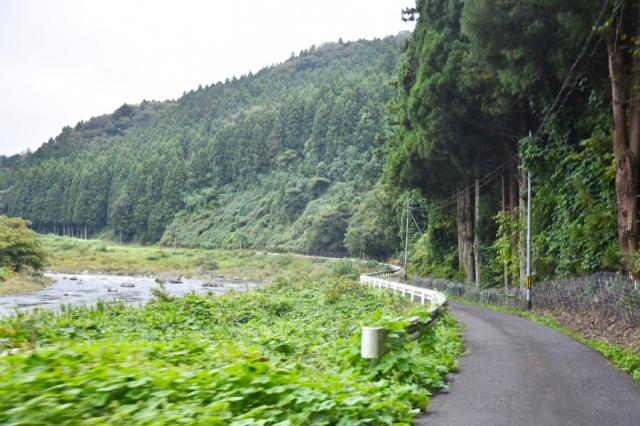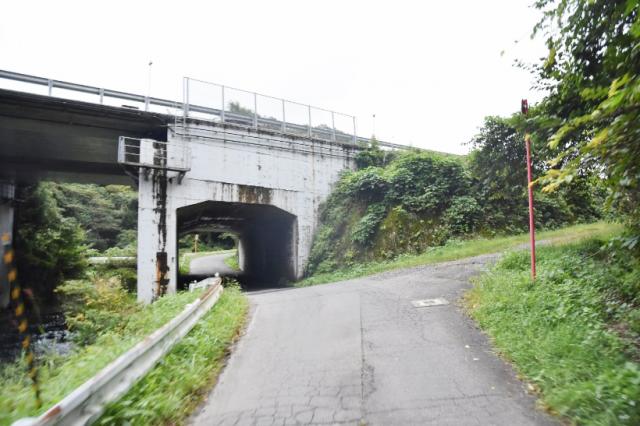 Cross the Natori River to the opposite bank.
Cross over from the way to the opposite bank of Natori River,
proceed to the junction of Natori River and Hirose River.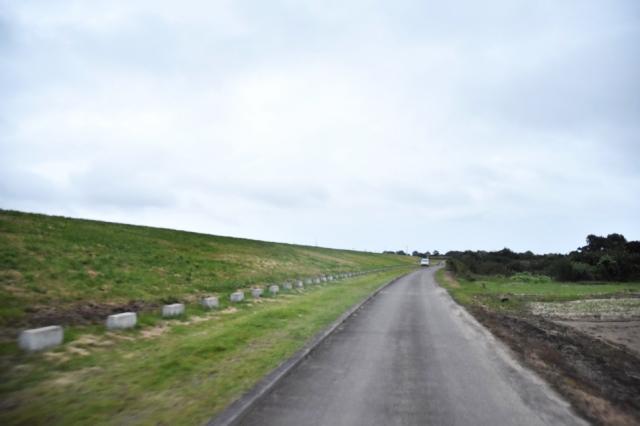 Arrive at Giant Sendai store
Well Done!!
You can use the shower in the store if you use Giant bike rental.
After a day trip, how about having wrap up party with the local famous food- beef tongue? (The restaurant next to Giant store.)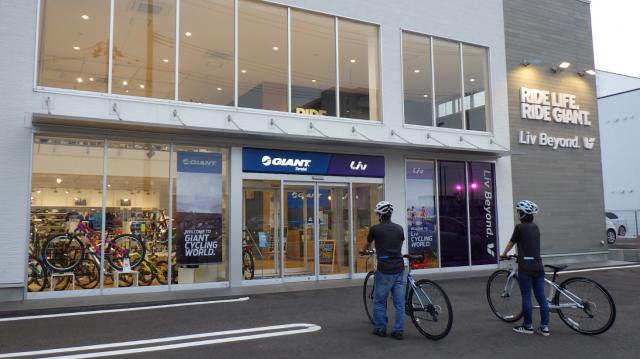 View other recommended routes